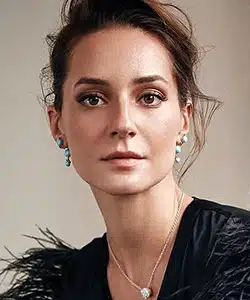 Profile
Name: Sedef Avci
Birthdate: January 22, 1982
Birthplace: Istanbul, Turkey
Height: 1,79 m
Eye Color: Hazel
Hair Color: Brown
Education: Kocaeli University – Labor Economics (Kocaeli Universitesi Calisma Ekonomisi Bolumu)
Talent Agency: Sokmen Talent Management
Spouse: Kivanc Kasabali (m. 2005 – present)
Children: Can Kasabali
Biography: Sedef Avci was born 22 January 1982 in Istanbul. She graduated from Kocaeli University Labor Economics. She took acting training from Mahseri Cumbus and Ipek Bilgin. She ranked first at Turkish Elite Model Look Contest in 1997. She ranked second at Miss Turkey Beauty Contest in 2001. She represented Turkey ay Miss Universe Beauty Contest in 2001. Sedef Avci became the lead actress in Turkish series Menekse and Halil and acted together with Kivanc Tatlitug. After then, she took part in various tv series and movies.

Sedef Avci Tv Series / Movies
1997 – Boyle mi Olacakti (as Deniz)
2005 – Burned Cocoon (Yanik Koza) (as Balim)
2007 – Hayattan Korkma (as Kardem) (Movie)
2007 – Menekse and Halil (Menekse ile Halil) (as Menekse)
2007 – 2009 Fall of the Leaves (Yaprak Dokumu) (as Selin)
2009 – Romantic Comedy (Romantik Komedi) (as Esra) (Movie)
2009 – 2010 Ezel (as Bahar)
2010 – Umut Yolculari (as Asli)
2010 – Back Streets (Arka Sokaklar) (as Asli)
2011 – Memories Still Hurt (Mazi Kalbimde Yaradir) (as Mujgan)
2012 – Esir Sehrin Gozyaslari (as Sirin)
2013 – Romantic Comedy 2 (Romantik Komedi 2) (as Esra) (Movie)
2014 – Humbled (Boynu Bukukler) (as Melek)
2014 – Cicek (as Ilknur)
2015 – Love Happens (Ask Olsun) (as Pinar) (Movie)
2015 – The Price (Bedel) (as Begum)
2015 – Romantic Comedy 3 (Romantik Komedi 3) (as Esra) (Movie)
2016 – The Last Epic (Son Destan)
2016 – 5 Forms of Love (Askin 5 Hali) (Movie)
2017 – Blood Ties (Evlat Kokusu) (as Zumrut Akbas)
2017 – Call (Arama) (Movie)
2017 – Cember: Oyunu Bozuyorum (as Deniz Bayraktar / Nazli Balamir)
2018 – Mehmed the Conqueror (Mehmed: Bir Cihan Fatihi) (as Leyla Hatun)
2019 – The Last Emperor (Payitaht: Abdulhamid) (as Zeynep)
2021 – Call My Agent (Menajerimi Ara) (as Sedef)
2021 – Hukumsuz (as Meryem Oren)
2021 – 2022 Destiny (Elkizi) (as Zeliha Bozdagli)
2022 – Stickman (Cop Adam) (as Berrin Yilmaz)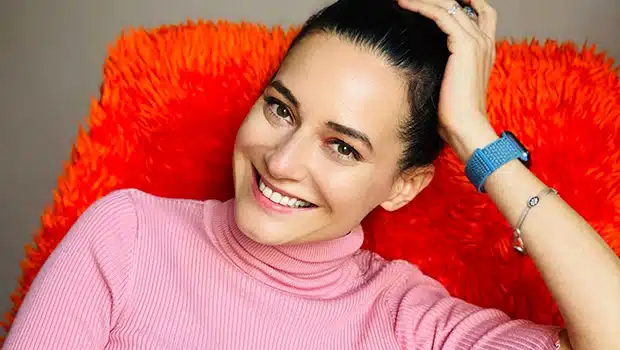 Awards
1997 – Elite Model Look Awards – Elite Model Look
2001 – Miss Turkey Awards – 2nd Ranking
Theatre Plays
2013 – Yatak Odasi Diyaloglari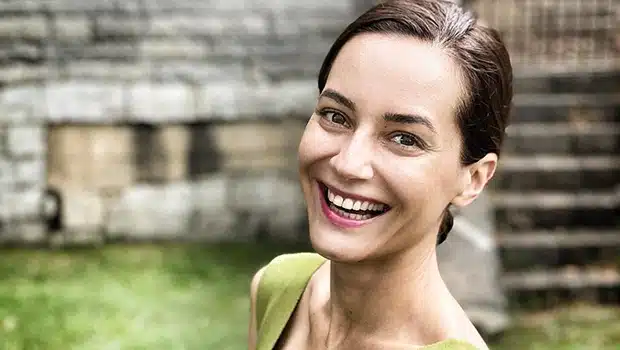 From the Interview with Sedef Avci
Do you have a mentor?
I have been at Gaye Sokmen Agency for 22 years. They know me just like my family, even better than them. They know exactly where I can be happy, what I can love, what I am fit for. So, I consult with them the most about work. Their vision of the script is different from other people's.
What do you do on your spare time?
I have a daily routine indexed to my son Can. I go to the gym after he goes to the school. I hang out with my friend who is available at that time and I generally spend my time at home.
What do you do to exercise? Do you care about your diet?
I am just doing pilates. I have scoliosis in my back. Thus, I don't exercise to lose weight, I just go to the gym to feel fresher and healthier. I do not pay any attention to my diet. I have never been on a long-term diet. I am not the type to like junk food but I like dessert and fast food like hamburgers and fries. I think I lose weight on the power of thought.
What is ballet for you?
I did ballet for about nine years, but I had to quit because my bone type was not appropriate to ballet. I wish I could. You have to have an outpatient bone to get to your fingertips and I do not have that bone
You have been married to Kivanc Kasabali for a long time. What is a secret to have a good marriage?
Every couple has a different formula. It is a matter of good match. You meet someone and then, you fall in love. That love increases and decreases over time. There is no way it is going to stay on the same level all the time. We are talking about my 19-year of marriage. I am 37 years old. Think about it, it is the half of my life. It is not always easy to achieve a balance. I cannot say that we never argue. However, as much as we respect each other's space, our love continues. By this way, the relationship lasts a long time.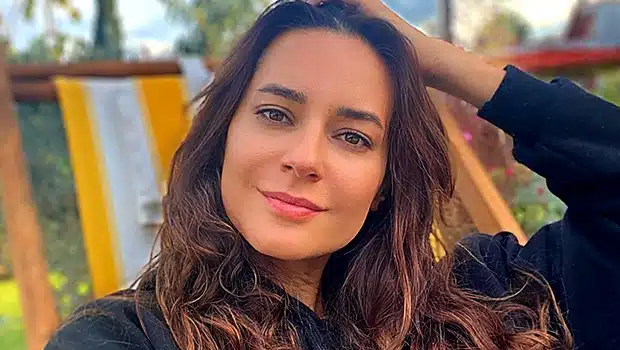 Social
Instagram: @sedefavci_
Twitter:
Facebook:
E-Mail: Contact
Trivia
Body Type:
Skills: Ballet, Dance
Zodiac Sign: Pisces
Blood Type:
Hobbies:
Weight:
Language: English, Turkish
Sedef Avci – Magazine Cover Shooting
Sedef Avcı | BeStyle Magazine Haziran 2017