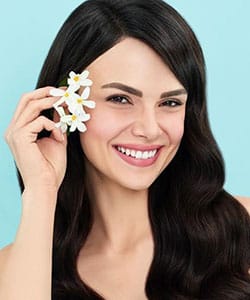 Profile
Name: Sinem Unsal
Birthdate: June 21, 1993
Birthplace: Foca/Izmir, Turkey
Height: 168 cm
Eye Color: Brown
Hair Color: Brown
Education: Eskisehir Osmangazi University Comparative Literature (Eskisehir Osmangazi Universitesi Karsilastirmali Edebiyat Bolumu)
Talent Agency: We Act Talent Management
Spouse:
Biography: Sinem Unsal was born in 21 June 1993 in Foca/Izmir. She made double major in Comparative Literature together with Children and Youth Literature. After graduating from university, she took acting lessons from Mufit Aytekin Atolye. She made her debut with her role in Turkish series Lodestar (Coban Yildizi).

Sinem Unsal Tv Series / Movies
Awards
2019 – Afife Jale Theatre Awards – The Most Successful Young Artist of the Year
2020 – Educational Sciences Awards – Best Actress of the Year
Theatre Plays
2019 – Raif ile Letafet (as Letafet)
2021 – Cin'den Mektup (as Eda)
2022 – Aydinlikevler (as Sulun)
Social
Instagram: Official Instagram Account
Twitter: Official Twitter Account
Facebook:
E-Mail:
Trivia
Body Type:
Skills:
Star Sign: Capricorn
Blood Type:
Hobbies:
Weight: 54 kg
Sinem Unsal Gallery