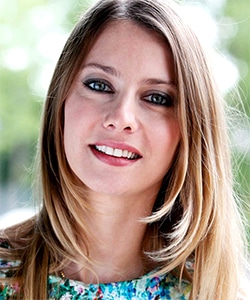 Profile
Name: Tuba Unsal
Birthdate: December 7, 1981
Birthplace: Denizli, Turkey
Height: 167 cm
Eye Color: Blue
Hair Color: Blond
Education: Canakkale Onsekiz Mart University – Business Administration (Dropped Out) (Canakkale Onsekiz Mart Universitesi Isletme Bolumu (Ara verdi))
Talent Agency:
Spouse: Cem Cantas (m. 2004–2006), Murat Pilevneli (m. 2010–2012), Mirgun Cabas (m. 2013–2018)
Children: Sare Pilevneli, Civan Mert Cabas
Biography: Tuba Unsal was born 7 December 1981 in Denizli. Her father is an immigrant from Greece and her mother is an immigrant from Bulgaria and Romania. Due to his father's duty, she attended primary school in Kirklareli, secondary education in Sanliurfa, and high school in Izmir. While studying in the first year of Canakkale Onsekiz Mart University, Department of Business Administration, she took a break from her education. After participating in the Elite Model Look contest in 1998, she started her professional modeling career. Tuba Unsal took part in various television series and movies. She became very popular with her role in popular Turkish movie Vizontele Tuuba.

Tuba Unsal Tv Series / Movies
1992 – Mahallenin Muhtarlari
1996 – Kirik Hayatlar
1998 – Ruhsar (as Eylem)
1998 – Kara Melek (as Funda)
1998 – Kirik Hayatlar
1999 – Aysecik
1999 – Kurt Kapani (as Elmas)
1999 – Kivilcim (as Pelin)
2000 – Broken Hearts (Kirik Kalpler) (Movie)
2000 – Carli at Work (Carli Is Basinda)
2001 – Savunma
2002 – Karaoglan (as Bayirgulu)
2002 – Kolay Para (as Sanem) (Movie)
2002 – Runaway Mummy (Mumya Firarda) (Movie)
2003 – Vizontele Tuuba (as Tuba Sernikli) (Movie)
2004 – Ruhun Duymaz (as Feray)
2004 – Hizli Adimlar (as Sadenaz) (Movie)
2005 – Seni Cok Ozledim (as Berfin)
2005 – Yeniden Calikusu (as Calikusu Handan)
2006 – Umit Milli (as Tuba)
2006 – Little Lady (Kucuk Hanimefendi) (as Ceren) (Movie)
2006 – Kucuk Hanimefendinin Soforu (as Ceren) (Movie)
2007 – Oath (Yemin) (as Leyla Mermertay)
2007 – Cool School (Cilgin Dersane) (as Citir Ozlem) (Movie)
2008 – Kucuk Hanim Kar Tanesi (as Cansu Erguven) (Movie)
2008 – Cocuk (as Ruya) (Movie)
2008 – Plajda (as Zeynep Nehir) (Movie)
2008 – A Beautiful Life (Movie)
2009 – Bu Kalp Seni Unutur Mu? (as Gulumsun Peker Dogan)
2009 – Turkler Cildirmis Olmali (as Tugce) (Movie)
2009 – Canini Sevdigim Istanbul'u (as Oya Cakir)
2010 – Dance with the Jackals (Cakallarla Dans) (as Sinem) (Movie)
2011 – Tovbeler Tovbesi (as Pelin Taspinar)
2012 – Beni Unutma (as Ebru) (Movie)
2013 – As Time Goes By (Oyle Bir Gecer Zaman ki) (as Filiz)
2013 – Bebek Isi
2014 – Mirror of My Soul (Ruhumun Aynasi) (as Elcin)
2016 – Dunyanin En Guzel Kokusu (as Derya) (Movie)
2017 – Insider (Icerde) (as Handan)
2017 – Dunyanin En Guzel Kokusu 2 (as Derya) (Movie)
2020 – 2021 Love 101 (Ask 101) (as Old Eda)
2020 – Remains of Fairy Tales (Masallardan Geriye Kalan) (as Asya) (Movie)
2022 – Poison Ivy (Gecenin Ucunda) (as Nermin Isik)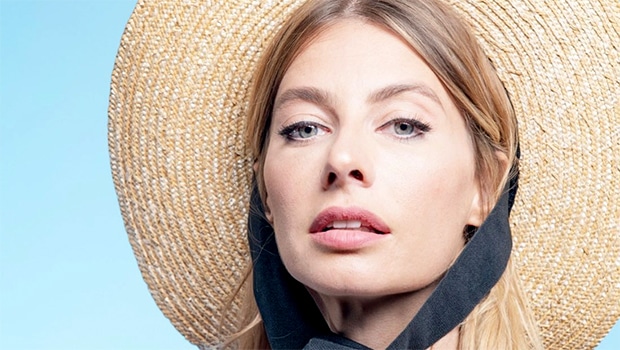 Awards
From the Interview with Tuba Unsal
Is there any person who inspired you for both your personal life and career successes?
Ayşe Kulin, for example, is a woman who has both great elegance and a great career. Frida Kahlo is a painter who has gone through life with love and pain and has reflected all her pain in her art. Sabiha Gokcen is another woman I am inspired by.
What has been the biggest misunderstanding about you so far? What was the last time you felt compelled to explain to someone?
No one who knows me personally has had a biased conclusion about what I do. I do not care about the opinions of those who do not know me personally. I think the last time I had to express myself was about why I put so much effort and money into the theater. My life is not a life that people who do not live passionately can understand.
I guess not everything has always gone very well for you in life. What did you draw strength from in such moments?
I pray. When I was little, I was part of a very religious family, my grandmother was a conservative Muslim. I prayed as I named my daughter after her that she would be as merciful as my grandmother. Thanks to her, I learned to pray, read prayers, and worship. However, with the taboos of religion in modern society and the pressure in the society, I suddenly found myself meditating, listening to Sanskrit mantras in a language I did not understand. Then I discovered that there was actually such a thing as 'collective prayer'. I saw the miracles of the vibration of prayer that everyone in this land shared. Now I am starting to pray again. I also started the morning prayer. Prostration has a tremendously positive effect on the pituitary gland together with blood flow. The balasana pose and prostration in yoga have the same effect. The word for both of them (prostration and balasana) is "to submit, to surrender." Although I cannot enter into a holistic life change to fulfill religious obligations, I am free to choose what is good for me. I used to hesitate to say that I prayed because religion is perceived as a great taboo and unmodernizable in our society. You are immediately criticized for the rest of your life. The one who prays has to cover her head and the one who prays cannot be in a drinking environment. These are sharp taboos. The essence of the matter is that I strengthen my spirituality to cope with life.
For you, do plastic surgery mean covering up imperfections or making some points stand out? How do you look at plastic surgery?
I read something recently. Women used plastic surgery very frequently after the 2000s. If the main goal is to look young, the human subconscious feels that they are old when they see a woman with plastic surgery, botox, and filling. We live in a world where everyone looks like the same. I certainly do not find that aesthetic. Spiritual transformation feels better than physical change to feel good about myself.
What is left in life that you want to do but cannot do?
I am working on doing theater in Paris and Berlin. I am going to go to Puglia, Italy for 'The Dead as told by Ants' theatre play written by Golden Globe-winning screenwriter Heidrun Schleef. I think there are no limits to creativity.
Social
Instagram: Official Instagram Account
Twitter: Official Twitter Account
Facebook:
E-Mail: Contact
Trivia
Body Type:
Skills:
Zodiac Sign: Sagittarius
Blood Type:
Hobbies:
Weight: 54 kg
Tuba Unsal – What's In My Bag?

Beymen Çantamda Ne Var? Tuba Ünsal