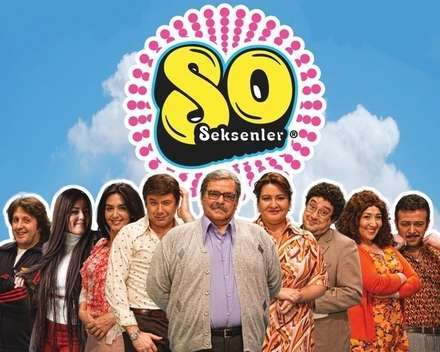 Original Title: Seksenler
English Title: 80s
Also Known As:
Genre: Family, Romance, Comedy
Episodes: 52
Broadcast Network: TRT 1
Broadcast Period: January 24, 2012 –
Production Company: Mint Production
Director: Mufit Can Sacinti, Birol Guven
Screen Writer: Murat Aras, Birol Guven
Fehmi (Rasim Oztekin) is a father of the family. He has a simple middle-class life with his wife Rukiye (Ozlem Turkad), his sons Ahmet (
Soray Uzun
) and Cagatay (Ilker Ayrik), and his daughter Nazli (
Yasemin Conka
). They live happilly in a friendly neighborhood in Turkey. The time is 1980s and during that time, they have different happinesses, problems, and loves.
Ahmet (
Soray Uzun
) loves his sister's closest friend Gulden (
Ayse Tolga
) but never manages to take her attention.
Nazli (
Yasemin Conka
) loves his brother's closest friend Ergun (
Serhat Kilic
) but Ergun cannot reveal their love because he is afraid of losing his closest childhood friend Ahmet.
Sahin (Ceyhun Fersoy) who is raised in Germany comes to Istanbul and starts to live there. He plans to return back to Germany in a few months but forgets one thing: love. Sahin falls in love with Elvan (Begum Oner) who is working at a bakery shop in the neighborhood.
In this story, you will explore a romance, comedy, family relations, hope, anger, conflict and betrayal at the same time. You will also see innocent love stories.
Rasim Oztekin as Fehmi
Ozlem Turkad as Rukiye
Ilker Ayrik as Cagatay
Ceyhun Fersoy as Sahin
Begum Oner as Elvan
My Dear Family (Canim Ailem)
80s (Seksenler) Turkish Tv Series Gallery
[imagebrowser id=23]