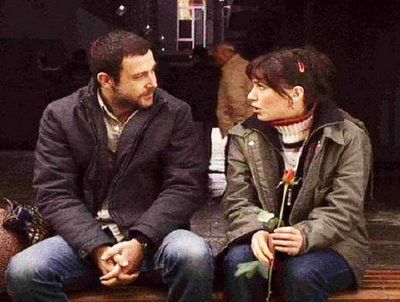 Details
Original Title: Gulbeyaz
English Title: Gulbeyaz
Also Known As:
Genre: Romance, Comedy
Episodes: 26
Broadcast Network: Kanal D
Broadcast Period: December 15, 2002 – March 4, 2003
Production Company: Eryapim
Director: Ozer Kiziltan
Screen Writer: Ruya Iscileri, Meric Demiray, Cenk Bogatur, Cem Gorgec, Baris Erdogan
Synopsis
Gulbeyaz (Sevval Sam) is a beautiful and young girl who lives at the countryside in the Black Sea Region of Turkey.
Gulbeyaz fonds of her grandmother vey much. That's why, she is just like her grandmother: boyish, stubborn and tough.
On the other hand, Kadir (Nejat Isler) also comes from the countryside but he has lived in Istanbul for a long time to study.

Gulbeyaz's and Kadir's family are two enemies for three generations for no reason.
When Kadir returns to his hometown, he finds himself among this fight. He tries to restrain himself from this meaningless fight but nothing helps.
The story becomes more complicated when these two families come to Istanbul and start to live there.
Due to financial problems, Gulbeyaz and Kadir have to work together on the family boat. They fight all the time and their fight bring lots of fun.
In gulbeyaz tv series story you will watch family relations, friendship, pure love, and comedy at the same time. Will Gulbeyaz and Kadir get along? Will their friendship and love solve the problems between these two families? How will their lives change when they come to Istanbul?
Gulbeyaz Tv Series Cast
Sevval Sam as Gulbeyaz
Nejat Isler as Kadir
Meral Cetinkaya as Beyaz
Kamran Usluer as Demir
Sermin Hurmeric as Neriman
Serdar Orcin as Tahir
Yesim Ceren Bozoglu
External Links
Official Site:
English Wikipedia:
Imdb:
You Might Also Like
Bread and Butter (Ekmek Teknesi)
Storm (Firtina)