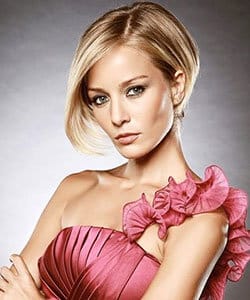 Profile
Name: Bade Iscil
Birthdate: August 8, 1983
Birthplace: Istanbul, Turkey
Height: 173 cm
Eye Color: Green
Hair Color: Blond
Education: Yeditepe University Fashion Designer (Yeditepe Universitesi Moda ve Desen Tasarimi)
Spouse: Mahsun Kirmizigul (m. 1998–2005), Malkoc Sualp (m. 2013)
Biography: Bade Iscil was born in Istanbul. Her parents are of Bulgarian and Romanian descent. She took acting lessons from Umit Cirak and Ipek Bilgin. Bade Iscil became very popular with her role Sebnem in popular Turkish drama Ezel. She aims to open her fashion house and design haute-cauture cloths.
Notable Works
2007 – Metropol Cafe (as Sebnem)
2009 – 2011 Ezel (as Sebnem Sertuna)
2011 – 2013 North and South (Kuzey Guney) (as Banu Sinaner)
2017 – Ex Lover (Eski Sevgili) (as Feride) (Movie)
2017 – 2018 Stiletto Vendetta (Ufak Tefek Cinayetler) (as Pelin)

Social
Instagram: https://www.instagram.com/badenzi/
Twitter:
Facebook:
Gallery