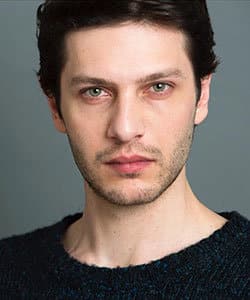 Profile
Name: Baris Aytac
Birthdate: December 8, 1985
Birthplace: Ankara, Turkey
Height: 190 cm
Eye Color: Green
Hair Color: Black
Education: Mimar Sinan University State Conservatory (Mimar Sinan Universitesi Devlet Konservatuvari Tiyatro)
Talent Agency: Nimet Atasoy Management
Spouse:
Biography: Baris Aytac was born in Ankara in December 8, 1985. While he was studying at TED Anakra College, he started to be interested in theatre. Baris Aytac loves animals so much and owns a cat named Kutti.
Baris Aytac Tv Series / Movies
2011 – Daylight Becoming Dark (Gun Aksam Oldu)
2012 – One of the Houses (Evlerden Biri) (as Erdal)
2013 – 2014 Between Us (Aramizda Kalsin) (as Taylan)
2014 – Boynu Bukukler (as Doruk)
2015 – 2016 Emergency Love (Acil Ask Araniyor) (as Ozgur)
2015 – Delibal (as Onur) (Movie)
2015 – Tutar Mi Tutar (as Efe)
2016 – Smile You (Gulumse Yeter) (as Emre)
2017 – Hearthbeat (Kalp Atisi) (as Fatih)
2018 – Forbidden Fruit (Yasak Elma) (as Caner Celebi)
Social
Instagram: https://www.instagram.com/barisaytac/
Twitter:
Facebook:
E-Mail:
Gallery