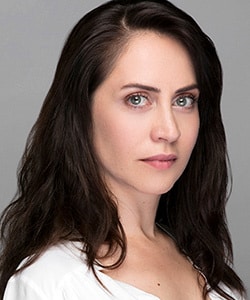 Profile
Name: Selen Ozturk
Birthdate: July 23, 1980
Birthplace: Izmir, Turkey
Height: 170 cm
Eye Color: Green
Hair Color: Brown
Education: Hacettepe State Conservatory (Hacettepe Devlet Konservatuvari)
Talent Agency:
Spouse:
Biography: Selen Ozturk's mother is of Cyprus descent and her father comes from Usak, Turkey. After graduation, she moved to Istanbul and worked at various theatres such as Theatre Cat (Tiyatro Kedi), Theatre House of Game (Tiyatro Oyun) and Oyun Atolyesi. Selen Ozturk knows playing piano and guitar. She made her debut with Gulfem role in a popular Turkish drama Magnificent Century (Muhtesem Yuzyil).
Selen Ozturk Tv Series / Movies
2002 – Their Love Stayed at Aegean (Asklari Ege'de Kaldi) (Movie)
2006 – Don't Let the Songs Keep Silent (Sarkilar Susmasin)
2007 – Black Snake (Kara Yilan) (as Asiye)
2008 – Once Upon a Time (Bir Varmis Bir Yokmus) (as Sema)
2009 – Eternal (Sonsuz) (as Ayten) (Movie)
2011 – 2014 Magnificent Century (Muhtesem Yuzyil) (as Gulfem Hatun)
2014 – The Outsiders (Benim Adim Gultepe) (as Meziyet)
2014 – Strawberry (Cilek) (as Ceren) (Movie)
2015 – Once Upon a Time (Bir Varmis Bir Yokmus) (as Sema) (Movie)
2015 – Gonul (Hatirla Gonul) (as Figen)
2015 – My Destiny (Serce Sarayi) (as Aliye)
2016 – Daha (Movie)
2016 – Neighborhood (Mahalle) (Movie)
2017 – 2019 The Last Emperor (Payitaht Abdulhamid) (as Seniha Sultan)
2019 – Cicero (as Nevin) (Movie)
2019 – Azize (as Tuna Alpan)
2019 – Cep Herkulu: Naim Suleymanoglu (as Hatice Suleymanoglu) (Movie)
2020 – Baykus Evi (Movie)
2020 – The Gift (Atiye) (as Seher Altin)
2020 – Childhood (Cocukluk) (as Gulay)
2021 – Kagittan Hayatlar (Movie)
2021 – The Guest (Misafir) (as Nazan Yalcin)
Social
Instagram: https://www.instagram.com/selenistan/
Twitter: https://twitter.com/selenistan
Facebook:
Youtube Channel: https://www.youtube.com/user/selenistan
Demet Evgar & Selen Ozturk – Modern Zamanlar

Demet Evgar & Selen Öztürk & Tuluğ Tırpan - Modern Zamanlar (JoyTurk Akustik)
Mor (JoyTurk Akustik)

Selen Öztürk & Tuluğ Tırpan - Mor (JoyTurk Akustik)