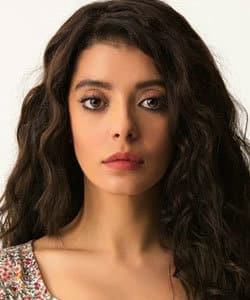 Profile
Name: Selin Sekerci
Birthdate: June 1, 1989
Birthplace: Izmir, Turkey
Height: 167 cm (5′ 6″)
Eye Color: Brown
Hair Color: Brown
Education: Izmir State Theatre (Izmir Devlet Tiyatrosu)
Talent Agency: Engin Aykanat Management
Spouse:
Biography: Selin Sekerci performed ballet until she was 8 years old. Selin Sekerci took part in various theatre plays in Izmir State Theatre and took acting lessons there. She made her debut in 2007 with her role Feyza in popular youth drama Daydreaming (Kavak Yelleri). She became popular with her role Ozgur in popular Turkish drama Angels Bless You (Melekler Korusun).
Selin Sekerci Tv Series / Movies
2005 – Gulf Fire (Korfez Atesi)
2006 – The Deaf Room (Sagir Oda)
2007 – 2010 Daydreaming (Kavak Yelleri) (as Feyza)
2009 – 2010 Angels Bless You (Melekler Korusun) (as Ozgur Celikli)
2011 – Can't Sleep While the Moon Is Rising (Ay Buyurken Uyuyamam) (as Leyla) (Movie)
2011 – 2012 Leyla and Mecnun (Leyla ile Mecnun) (as Sekerpare)
2011 – Izmir Gangs (Izmir Cetesi) (as Mira)
2012 – 2014 Don't Worry About Me (Benim Icin Uzulme) (as Irmak)
2014 – 2015 Runaway Brides (Kacak Gelinler) (as Sebnem Gursoy)
2015 – 2016 Bitter Love (Aci Ask) (as Sude Ocak Koklukaya)
2015 – Left Lane (Sol Serit) (Movie)
2016 – Old Stager (Kacin Kurasi) (as Renk Duygun)
2017 – Lodestar (Coban Yildizi) (as Zuhre Filiz)
2017 – Black White Love (Siyah Beyaz Ask) (as Ayhan Dagistan)
2018 – My Dear Neighbor (Sevgili Komsum) (as Bahar)
2018 – 2019 My Daughter (Kizim) (as Asu Yilmaz Karahan)
2020 – Romance Next Door (Cati Kati Ask) (as Sirin Cetin)
2021 – Yesilcam (as Mine Cansu)
Awards
Social
Instagram: https://www.instagram.com/selinsekerci/
Twitter: https://twitter.com/selinlikli