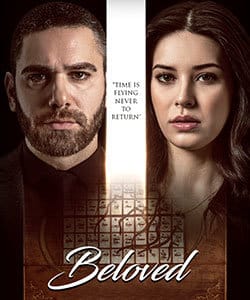 Details
Original Title:
Vuslat
English Title:
Beloved
Also Known As:
Genre:
Drama
,
Action
Episodes:
7+
Broadcast Network:
Trt 1
Broadcast Period:
January 7, 2019
Production Company:
A23 Medya
Director:
Baris Yoz
Screen Writer:
Betul Yagsagan
Synopsis
Aziz (Kadir Dogulu) is the only son and heir of a wealthy family. He is passionate, successful and very respected in high society. He takes over the family business in textile industry after his father gets retired and manages the company successfully. However, he has some problems with Kerem (Umit Kantarcilar) who has been raised by Aziz's family.
After his parents passed away when he was a little kid, Kerem has been adopted by Aziz's family. He has been raised in a wealthy family with good opportunities. However, he has to endure the complaints and grumbles of Aziz mother.
While Aziz works as a CEO in the family business, Kerem works as a co-manager. Aziz does the legal business whereas Kerem carries out the illegal business. Even though Aziz is aware of the dark side of his father, he prefers not to carry out the illegal activities. Kerem, on the other hand, wants to gain all power and dispraise Aziz.

The life of Aziz changes dramatically when he bumps into Feride (Devrim Ozkan) out of pure coincidence. Feride is a decent young girl who works as a fashion designer in a small textile company. After her mother passed away, Feride starts to live together with her father, step-mother and step-siblings. She quits her school in order to support her family financially but no matter what she does, she cannot gain the trust and love of her step-mother. Feride loves her father so much and for this reason, she resists all the annoying treats of her step-mother to make her father happy.
Aziz and Feride bumps into each other out of pure coincidence. When Feride goes to a birthday party at a luxurious restaurant with her sister, she witnesses a fight while she is wandering around. At the fight, Aziz kills two gangs in order to protect himself and his step-brother Kerem. Feride witnesses all the things but cannot call the police when she is threatened by Aziz. She does nothing to do but to move away from the scene of accident immediately.
The next day, Feride builds up her courage and goes to the same restaurant. She wants to see the recorded security video concerning the day before. However, the restaurant owner informs Aziz about her. When Feride sees Aziz before her, she understands that it would be even impossible to penalize the rich and powerful people.
In the story of Beloved (Vuslat), you will explore the love between a rich man and a decent young girl while discovering islamic mysticism. Will Aziz get impressed by Feride's character? Will Feride get rid of prejudice about Aziz and start to see his true feelings? What is the secret about the past that concerns about both Feride and Aziz? Will Kerem manage to damage his step-brother Aziz?
Beloved (Vuslat) Tv Series Cast
Kadir Dogulu as Aziz Korkmazer
Devrim Ozkan as Feride Caglar
Umit Kantarcilar as Kerem Saltuk
Osman Alkas as Tahsin Korkmazer
Nurhan Ozenen as Perihan Korkmazer
Gozde Kaya as Sultan Korkmazer
Mehmet Ozgur as Salih Baba
Ozcan Varayli as Cakal Necmi
Erdem Akakce as Meczup Abdullah
Gamze Suner Atay as Hasibe Caglar
Murat Karasu as Faik Caglar
Mert Karabulut as Yalcin Kaya
Baran Bolukbasi as Firat Caglar
Serra Pirinc as Ceylan Caglar
Mehmet Halil Celik as Can Caglar
Pelin Uluksar as Nehir Erdem
Hikmet Kormukcu as Madam Aneta
Baris Kislak as Altan Ozturk
Seyla Halis as Sevim Dilbaz
Veysel Diker as Suleyman Dilbaz
Basak Kaya as Emine Dilbaz
Dogukan Tongel as Alamet Ahmet
Mehmet Emin Kadihan as Tekin Sarp Gonenc
Sennur Nogaylar as Gulten Sahin
Ipek Mustu as Berrin Sansli
Elif Ozkul as Sevda Sahin
Ali Cicek as Faruk Sahin
External Links
Official Site: https://www.trt1.com.tr/diziler/vuslat
English Wikipedia:
Imdb:
Social
Instagram: https://www.instagram.com/vuslatdizisi/
Twitter: https://twitter.com/vuslatdizisi/
Facebook: https://www.facebook.com/vuslatdizisi/
Youtube: https://www.youtube.com/VuslatDizisi
You Might Also Like
Black Money Love (Kara Para Ask)
Beloved (Vuslat) Tv Series Gallery
Beloved (Vuslat) Tv Series Trailer (with English Subtitles)