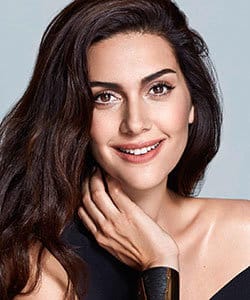 Profile
Name: Bergüzar Korel
Birthdate: August 27, 1982
Birthplace: Istanbul, Turkey
Height: 181 cm
Eye Color: Brown
Hair Color: Dark Brown
Education: Nilufer Hatun Primary School (Nilufer Hatun Ilkogretim Okulu); Yildiz College (Yildiz Koleji); Mimar Sinan University State Conservatory Theatre (Mimar Sinan Universitesi Devlet Konservatuari Tiyatro)
Talent Agency: Id Iletisim
Spouse: Halit Ergenç (m. 2009-present)
Children: Ali Ergenç, Han Ergenç, Leyla Ergenç
Biography: Bergüzar Korel was born on 27 August 1982 in Istanbul. She is the daughter of a popular actor Tanju Korel and actress Hulya Darcan. She made her debut as Leyla role in Turkish movie Valley of Wolves: Iraq (Kurtlar Vadisi: Irak). Bergüzar Korel got married to popular Turkish actor Halit Ergenc in August 2009 and she gave birth to a baby boy in 2010. Apart from movies and tv series, Bergüzar Korel also takes part in some social responsibility projects such as Okuyorum Oynuyorum. She plays voleyball and get lessons for ice-skating, windsurfing, dancing and piano.

Bergüzar Korel Tv Series / Movies
1998 – Broken Lives (Kirik Hayatlar)
1999 – Sen Olasin Urgup (Movie)
2001 – Cemalim (as Suna)
2005 – Olive Branch (Zeytin Dali) (as Iklim)
2006 – Emrah Adak
2006 – Valley of Wolves: Iraq (Kurtlar Vadisi Irak) (as Leyla) (Movie)
2006 – 2009 1001 Nights (Binbir Gece) (as Sehrazat Evliyaoglu)
2009 – Love Never Says I Am Coming (Ask Geliyorum Demez) (as Gozde) (Movie)
2010 – 2011 Never Ending Song (Bitmeyen Sarki) (as Feraye)
2011 – Magnificent Century (Muhtesem Yuzyil) (as a guest actress Signora Monica Teresa Gritti)
2012 – 2015 Karadayi (as Feride Sadoglu)
2016 – 2018 Wounded Love (Vatanim Sensin) (as Azize)
2019 – Bir Ask Iki Hayat (as Deniz) (Movie)
2021 – Stuck Apart (Azizler) (as Fusun) (Movie)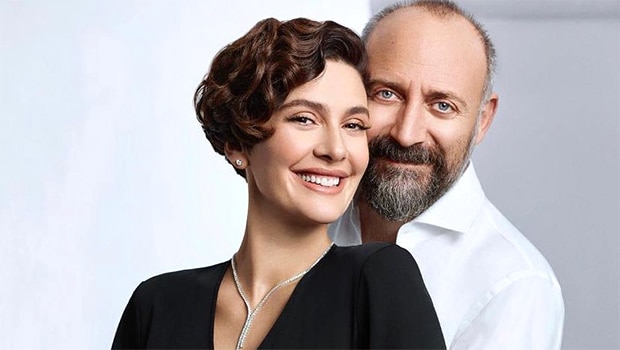 Awards
2007 – Altin Kelebek Odulleri (Golden Butterfly Awards) – Best Actress (1001 Nights)

– En Iyi Kadin Oyuncu (Binbir Gece)

2007 – RTGD – (Radio Television Press Association) (Radyo Televisyon Gazeteler Dernegi) – TV Star Award (1001 Nights)

– Televizyon Oyuncusu (Binbir Gece)

2008 – Zodiac Schools (Zodiac Okullari) – Most Successful Actress (1001 Nights)

– En Basarili Kadin Oyuncu (Binbir Gece)

2012 – Turkey Radio Awards (Turkiye Radyo Odulleri)- Best Actress (Karadayi)

– En Iyi Kadin Oyuncu (Karadayi)

2012 – RTGD – (Radio Television Press Association) (Radyo Televisyon Gazeteler Dernegi) – Actress of the Year (Karadayi)

– Yilin Kadin Oyuncusu (Karadayi)

2012 – Ayakli Gazette Newspaper Awards (Ayakli Gazete Gazete Odulleri) – Best Drama Actress (Karadayi)

– En Iyi Kadin Dizi Oyuncusu (Karadayi)

2012 – Local and Regional Television Foundation (Yerel ve Bölgesel Televizyonlar Birligi YBTB) – Actress of the Year (Karadayi)

– Yilin Kadin Oyuncusu (Karadayi)

2013 – Altin Kelebek Odulleri (Golden Butterfly Awards) – Best Actress (Karadayi)

– En Iyi Kadin Oyuncu (Karadayi)

2013 – Ayakli Gazette Newspaper Awards (Ayakli Gazete Gazete Odulleri) – Best Actress (Karadayi)

– En Iyi Kadin Oyuncu (Karadayi)

2013 – Radio Television Media Oscars (Radyo Televizyon Medya Oscarlari) – Best Actress (Karadayi)

– En Iyi Kadin Oyuncu (Karadayi)

2013 – Golden Lion Awards (Altın Aslan Odulleri) – Best Actress (Karadayi)

– En Iyi Kadin Oyuncu (Karadayi)

2013 – Golden Objective Awards (Altin Objektif Odulleri) – Best Actress (Karadayi)

– En Iyi Kadin Oyuncu (Karadayi)

2013 – Quality Awards (Kalite Odulleri)- Best Actress (Karadayi)

– En Iyi Kadin Oyuncu (Karadayi)

2013 – Engelsiz Yasam Vakfi Awards – Best Actress (Karadayi)

– En Iyi Kadin Oyuncu (Karadayi)

2013 – Local and Regional (Yerel Ve Bolgessel) – Best Actress (Karadayi)

– En Iyi Kadin Oyuncu (Karadayi)

2014 – Yildiz Teknik University Awards (Yildiz Teknik Universitesi Odulleri) – Best Actress (Karadayi)

– En Iyi Kadin Oyuncu (Karadayi)

2014 – Quality Magazine Awards (Kaliteli Magazin Odulleri) – Best Actress (Karadayi)

– En Iyi Kadin Oyuncu (Karadayi)

2014 – Ayakli Gazette Newspaper Awards (Ayakli Gazete Gazete Odulleri) – Best Actress (Karadayi)

– En Iyi Kadin Oyuncu (Karadayi)

2014 – Halic University Awards (Halit Universitesi Odulleri) – Best Actress (Karadayi)

– En Iyi Kadin Oyuncu (Karadayi)

2015 – Bilkent Television Awards (Bilkent Televizyon Odulleri) – Best Actress (Karadayi)

– En Iyi Kadin Oyuncu (Karadayi)

2015 – Golden Objective Awards (Altin Objektif Odulleri) – Best Actress (Karadayi)

– En Iyi Kadin Oyuncu (Karadayi)
Music Albums
2017 – Aykut Gurel Presents: Bergüzar Korel
2020 – Aykut Gurel Presents: Bergüzar Korel vol.2
Social
Instagram: Official Instagram Account
Twitter:
Facebook: Official Facebook Account
E-Mail:
Bergüzar Korel and Halit Ergenc in cannes
Wounded Love's Berguzar Korel & Halit Ergenc
Bergüzar Korel Marie Claire Backstage
Berguzar Korel Marie Claire Backstage
Bergüzar Korel Marie Claire (English subtitles)
Berguzar Korel Marie Claire (English subtitles)