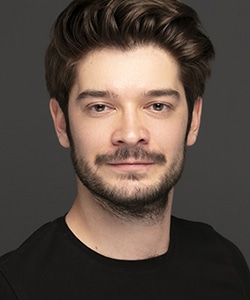 Profile
Name: Burak Can
Birthdate: December 21, 1996
Birthplace: Istanbul, Turkiye
Height: 1.76 m
Eye Color: Brown
Hair Color: Brown
Education: Istanbul Aydin University – Drama Acting Department (Istanbul Aydin Universitesi Drama Oyunculuk Bolumu)
Talent Agency: Icon Talent Management
Spouse:
Biography: Burak Can was born in 21 December 1996 in Istanbul. He started acting and took part in tv commercials while he was a child. He always dreamed to be an actor when he was a child. Therefore, he took acting lessons and took part in children theatre plays. He first started his television careeer with tv series Gonul Ferman Dinlemiyor.

Burak Can Tv Series / Movies
Awards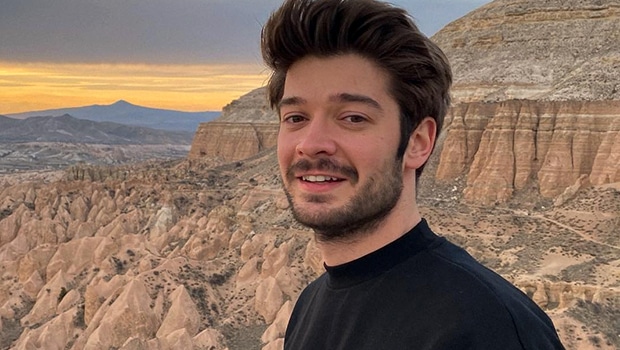 From the Interview with Burak Can
How do you prepare for your role?
I start by reading several times to master the script. Then I set music for my character. I'm creating a list of them. I go on a journey accompanied by that music. How does he walk? How does he hold the pen? How does he drink the water… I like to share what I think and work with my colleagues in the project. I also have mentors whose opinions I care about. There are even times when we talk with them for hours. If it's a historical project, it's different. I research the history, books, and people of that period.
How has acting helped you? What has changed in your life?
Acting brought the happiness of doing the profession I love and the beautiful people with whom I share this happiness. Whether it's social media or walking on the street, the support and comments of our viewers make me very happy. When they say "You are the son of our house. May your path be clear," I feel like I'm part of their family.
Two traits you like and don't like about you?
My favorite qualities are that I am a disciplined and hardworking person. The qualities I don't like are that I'm impatient and a little clumsy.
How fond are you of your freedom?
I am a Sagittarius. I think I have features of my horoscope well. We are people who love to travel, explore, and freedom. I have a travel list as well. I try to go to the places I want to see one by one as much as I can. I planned to go to the village of Hallstatt in Austria, but I had to postpone it due to the pandemic.
What is the greatest strength in life for you?
I am a person who draws strength from my feelings and beliefs. I always act by listening to the voice inside me.
Social
Instagram: Instagram – burakcaan
Twitter: @burakcaan
Facebook:
E-Mail:
Trivia
Body Type:
Skills:
Zodiac Sign: Sagittarius
Blood Type:
Hobbies:
Weight: 65 kg