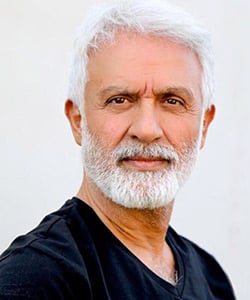 Profile
Name: Talat Bulut
Birthdate: March 23, 1956
Birthplace: Sarikamis, Kars, Turkey
Height: 175 cm
Eye Color: Brown
Hair Color: Grizzle
Education: Hacettepe University Electronic Engineering – droped out at 2nd year (Hacettepe Universitesi Elektronik Muhendisligi Bolumu – 2.Sinif Terk)
Talent Agency:
Spouse: Pinar Afsar
Children: Hazal Bulut
Biography: Talat Bulut was born in 23 March 1956 in Sarikamis, Kars. While he was studying at Hacettepe University, he decided to change his career and dropped out the school. Talat Bulut started his acting career in 1975 at Ankara Art Theatre (Ankara Sanat Tiyatrosu). He worked at theatres for a long time and then, started his cinema career with his role at Turkish movie Hazal.

Talat Bulut Tv Series / Movies
1979 – Hazal (as Emin) (Movie)
1980 – Love Me as I am (Beni Boyle Sev) (Movie)
1981 – Yilani Oldurseler (as Ali) (Movie)
1982 – Life is Beautiful with You (Yasamak Seninle Guzel) (as Aydin) (Movie)
1982 – Lake (Gol) (as Hasan) (Movie)
1982 – Cayda Cira (as Yusuf) (Movie)
1983 – Remedy (Derman) (as Tahsin) (Movie)
1984 – Karanfilli Naciye (as Selim) (Movie)
1984 – The Escape (Firar) (Movie)
1984 – The Growing Tree (Fidan) (as Engin) (Movie)
1985 – Yusucakli Yusuf (as Yusuf) (Movie)
1985 – Frogs (Kurbagalar) (as Balkanli Ali) (Movie)
1986 – Alone (Yapayalniz) (Movie)
1986 – Son Urfali (as Sehmuz) (Movie)
1987 – Princess (Prenses) (as Talat) (Movie)
1987 – Save Me (Kurtar Beni) (as Salih) (Movie)
1988 – Despite Everything (Herseye Ragmen) (as Hasan) (Movie)
1994 – Tarzan of Manisa (Manisa Tarzani) (as Ahmet Bedevi) (Movie)
1996 – Cemile (Movie)
2000 – Kocek (as Hasan) (Movie)
2000 – Abuzer Kadayif (as Abdullah / Abdo) (Movie)
2000 – House of Angels (Melekler Evi) (as Ahmet Aloglu) (Movie)
2003 – Ask Olsun (as Timur)
2005 – Hide and Seek (Saklambac) (as Coskun)
2007 – Bliss (Mutluluk) (as Irfan)
2007 – 2008 My Mom (Annem) (as Musa Bayri)
2009 – Village (Kasaba) (as Mumtaz)
2015 – The Miracle (Mucize) (as Teacher Mahir) (Movie)
2016 – Time of Departure (Goc Zamani) (as Yilmaz)
2017 – Vezir Parmagi (as Koca) (Movie)
2018 – 2020 Forbidden Fruit (Yasak Elma) (as Halit Argun)
2022 – Defendant (Mahkum) (as Sinyor)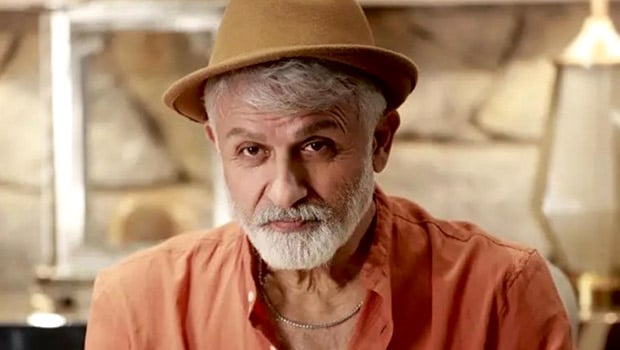 Awards
1983 – 20th Antalya Film Festival (20. Antalya Film Festivali) – Best Actor in Supporting Role (Remedy) – En Iyi Yardimci Erkek Oyuncu (Derman)
1988 – 1st Ankara Film Festival (1. Ankara Film Festivali) – Best Actor (Despite Everything ) – En Iyi Erkek Oyuncu (Herseye Ragmen)
1995 – 7th Ankara Film Festival (7. Ankara Film Festivali) – Best Actor (Tarzan of Manisa) – En Iyi Erkek Oyuncu (Manisa Tarzani)
2000 – 37th Antalya Film Festival (37. Antalya Film Festivali) – Best Actor (House of Angels) – En Iyi Erkek Oyuncu (Melekler Evi)
2000 – 22nd SIYAD Turkish Cinema Awards (22. SIYAD Turk Sinemasi Odulleri) – Best Actor (Abuzer Kadayif) – En Iyi Erkek Oyuncu (Abuzer Kadayif)
Theatre Plays
1974 – Ana
1974 – Dimitrof
1975 – Nereye Payidar
1975 – Aladagli Mino
1976 – Isci
1976 – Komun Gunleri
1977 – Sakincali Piyade
1977 – Akilli Hayvanlar
1978 – Tak-Tik
Social
Instagram: Official Instagram Account
Twitter: Official Twitter Account
Facebook:
E-Mail: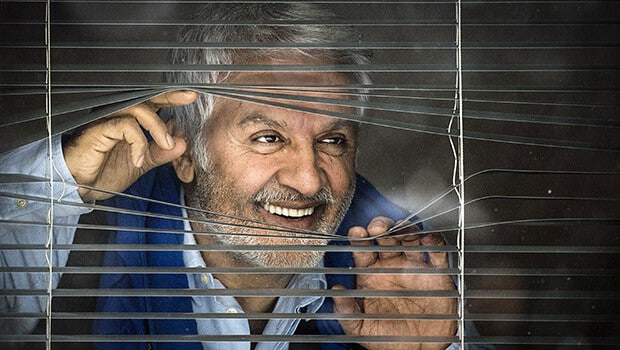 Trivia
Body Type:
Skills:
Zodiac Sign: Aries
Blood Type:
Hobbies:
Weight: 79 kg