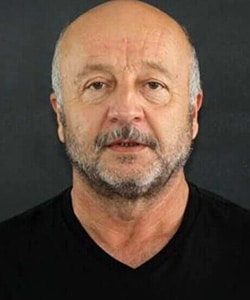 Profile
Name: Hakan Salinmis
Birthdate: April 3, 1964
Birthplace: Ankara, Turkey
Height: 171 cm
Eye Color: Brown
Hair Color: Black
Education: Anadolu University – Open Education System (Anadolu Universitesi Acik Ogretim Fakultesi Mezunu)
Talent Agency: PH7 Entertainment Management
Spouse:
Biography: Hakan Salinmis was born 3 April 1964 in Ankara. He has worked in Ankara Art Theatre (Ankara Sanat Tiyatrosu) for a long time. He took part in various theatre plays and television projects. He started his acting career in televison in 1993 with his role in Ferhunde Hanimlar. After then, he was involved in many popular Turkish series such as Magnificent Century Kosem (Muhtesem Yuzyil Kosem).

Hakan Salinmis Tv Series / Movies
1993 – 1996 Ferhunde Hanimlar (as Mehmet)
1998 – Grow the Flower (Cicegi Buyutmek)
2000 – Bizim Evin Halleri (as Civan Civelek)
2001 – Fidan Hanim'a Ne Oldu (as Sadik) (Movie)
2003 – Pearl of the Town (Kasabanin Incisi) (as Cil Mahmut)
2003 – Pilli Bebek
2003 – Ablam Boyle Istedi (as Hulki)
2004 – Robbery Alla Turca (Hirsiz Var) (as Turgut Sasmazel) (Movie)
2004 – Sevincli Haller
2005 – Women Are Always Right (Kadin Her Zaman Haklidir)
2006 – Cinliler Geliyor (as Hakki) (Movie)
2006 – Hisarbuselik (as Haci Yalvac)
2006 – My Liar Darling (Yalanci Yarim) (as Sami)
2006 – Aliye (as Hadi)
2008 – Son Aga (as Orhan)
2009 – Adab-i Muaseret (as Hudaverdi) (Movie)
2009 – Envy (Kiskanmak) (as Hayrettin) (Movie)
2009 – 2012 Starfish (Deniz Yildizi) (as Ahmet)
2010 – 2013 Don't Let Children Know (Cocuklar Duymasin) (as Bora)
2011 – Who Are You? (Sen Kimsin?) (Movie)
2013 – Sevdaluk (as Hayati Ozbalci)
2014 – Time of the Lake (Gol Zamani) (as Bayram) (Movie)
2014 – Telling Tales (Bana Masal Anlatma) (as Hoca) (Movie)
2014 – 2015 Matter of Respect (Seref Meselesi) (as Hakki)
2015 – Trouble on Wheels (Kara Bela) (Movie)
2015 – Hypocrites (Munafik) (Movie)
2015 – Zilin Sesi (as Sahap) (Movie)
2015 – 2016 Magnificent Century Kosem (Muhtesem Yuzyil Kosem) (as Lala Mehmet Pasa)
2016 – A Good Couple (Guzel Ikili) (Movie)
2016 – The Husband Factor (Kocan Kadar Konus: Dirilis) (as Tuncay) (Movie)
2016 – Seni Seven Olsun (as Idris) (Movie)
2016 – 2017 Wounded Love (Vatanim Sensin) (as Esref pasa)
2017 – Turkish Dance School (Sen Kiminle Dans Ediyorsun?) (as Mehmet) (Movie)
2017 – Lion Family (Aslan Ailem) (as Vedat)
2017 – Elimiz Mahkum (as Selim) (Movie)
2018 – Hedefim Sensin (as Temel Kaptan) (Movie)
2019 – One Heart (Tek Yurek)
2019 – Jet Society (Jet Sosyete) (as Yalcin)
2020 – Bayi Toplantisi (Movie)
2020 – Ramo (as Suleyman)
2020 – Good Day, Bad Day (Iyi Gunde Kotu Gunde) (as Halil)
2021 – My Home My Destiny (Dogdugun Ev Kaderindir) (as Ali Riza Dayi)
2021 – 2022 Defendant (Mahkum) (as Beybaba – Ismet Hamdi Irdal)
2022 – Into the Deep (Yakamoz S-245) (as Erenay)
2023 – Modern Dogu Masallari
2023 – Maviye Surgun (as Salih)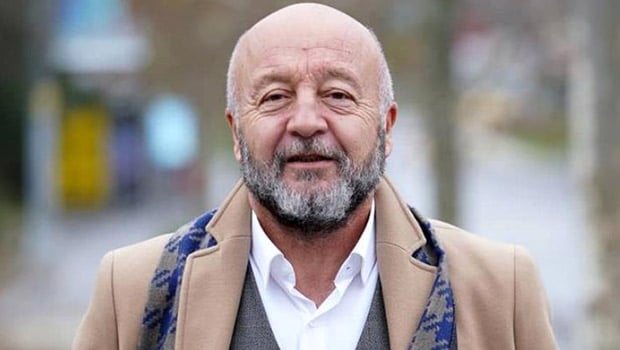 Awards
2013 – Sadri Alisik Anadolu Theatre Actors Awards (Sadri Alisik Anadolu Tiyatro Oyuncu Odulleri) – Best Actor in Supporting Role (Kutular) – Yardimci Rolde Yilin En Basarili Erkek Oyuncusu (Kutular)
Theatre Plays
2006 – Godot'yu Beklerken
2013 – Kutular
2016 – Imparatorluk Kuranlar Yahut Sumurz
Social
Instagram: Instagram – hakansalinmis
Twitter:
Facebook:
E-Mail: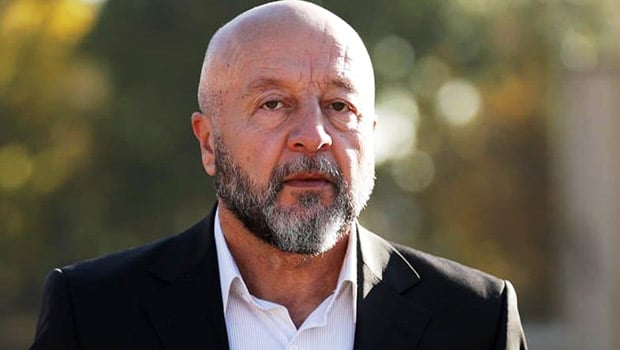 Trivia
Body Type:
Skills:
Zodiac Sign: Aries
Blood Type:
Hobbies:
Weight: 68 kg