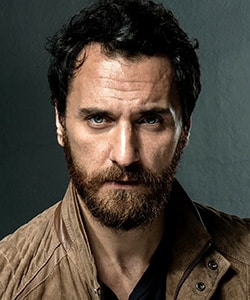 Profile
Name: Firat Celik
Birthdate: March 25, 1981
Birthplace: Ostfildern, Germany
Height: 175 cm
Eye Color: Blue
Hair Color: Black
Education: Langevin Wallon High School – Economics (Langevin Wallon Lisesi Ekonomi ve Idari Bilimler Bolumu)
Talent Agency: Persona Sanat Management
Spouse:
Biography: Firat Celik was born in Ostfildern, Germany. When he was 2 years old, his family decided to return to Turkey. He lived in Tunceli, Turkey until he was 9 years old and then, moved to Paris together with his family. He spent his childhood in Champigny-sur-Marne and studied at Louise Michel Secondary School and Langevin Wallon High School. When he was 19 years old, he decided to work as a model. He also attended acting training at Sudden Theatre for 1 year. Firat Celik's professional theatre career started in 2006 when he met director Thierry Harcourt. Firat Celik became very popular with his role in popular Turkish drama What is Fatmagul's Fault?
Firat Celik Tv Series / Movies
2007 – Cosa Nostra (as Nino) (Short Movie)
2008 – Famille d'acceuil (as Ilhan)
2008 – Lignes (as Emir) (Short Movie)
2009 – Welcome (as Koban) (Movie)
2009 – Winter Tale (Kis Masali) (as Masum)
2010 – 2012 What is Fatmagul's Fault? (Fatmagul'un Sucu Ne?) (as Mustafa Nalcali)
2011 – Ay Buyurken Uyuyamam (as Mert) (Movie)
2013 – 20 Minutes (20 Dakika) (as Ozan Komiser)
2014 – Firuze (as Oguz)
2014 – 8 Seconds (8 Saniye) (as Tayfun) (Movie)
2014 – Affairs of Heart (Gonul Isleri) (as Asrin)
2015 – For My Son (Poyraz Karayel) (as Mete Durukhan)
2021 – The Affair (Sakli) (as Ozan Demirci)
Awards
Theatre Plays
2006 – Otomatik Portakal
2007 – Effets Secondaires
2014 – Tatyana
Social
Instagram: Official Instagram Account
Twitter: Official Twitter Account
Facebook:
E-Mail:
Trivia
Body Type:
Skills:
Zodiac Sign: Aries
Blood Type:
Hobbies:
Weight: