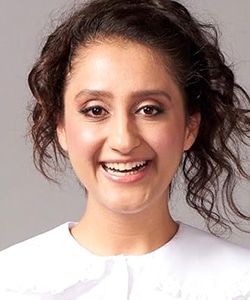 Profile
Name: Ecem Erkek
Birthdate: June 24, 1989
Birthplace: Ankara, Turkey
Height: 1,64 m
Eye Color: Brown
Hair Color: Brown
Education: Ankara University – Theatre (Ankara Universitesi Dil ve Tarih-Cografya Fakultesi Tiyatro Anasanat Dali Bolumu)
Talent Agency:
Spouse: Yuce Armagan Erkek (m. 2016–2020)
Biography: Ecem Erkek was born on 24 June 1989 in Ankara. She is originally from Sivas, Imranli. After graduating from Ankara Omer Seyfettin High School in 2006, she decided to become an actress and studied theater at Mamak Municipality Conservatory between 2007 and 2008. She also took diction training at Hacettepe University Turkish Association in 2008. In 2009, she worked as a trainee at Ankara Art Theater (Ankara Sanat Tiyatrosu), and then in 2010, she started to study at the Department of Theater of the Faculty of Language, History and Geography at Ankara University. After graduating from university in 2015, Ecem Erkek started her acting career with theater plays such as The American Dream, Woyzeck, The Threepenny Opera (Uc Kurusluk Opera), The World in Reverse (Tersine Dunya), Romeo & Juliet and The Oriental Dentist (Sark Discisi). She started her acting career in 2017 with her role in tv series Life Secrets (Hayat Sirlari). Ecem Erkek became popular with her role in Guldur Guldur. She won Best Female Comedy Actress at the 46th Golden Butterfly Awards.

Ecem Erkek Tv Series / Movies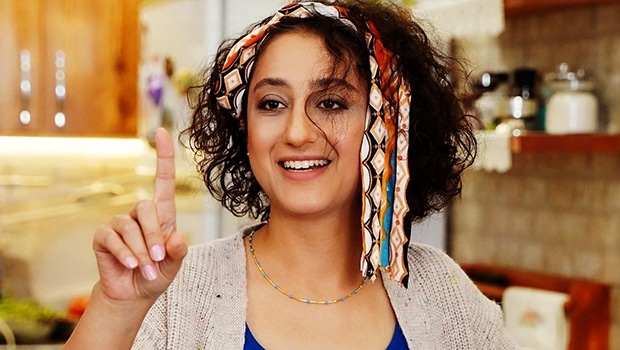 Awards
2020 – 46th Golden Butterfly Awards (46. Altin Kelebek Odulleri) – Best Female Comedy Actress (Guldur Guldur) – En Iyi Komedi Dizisi Kadin Oyuncusu (Guldur Guldur)
Theatre Plays
Amerikan Ruyasi
Woyzeck
Uc Kurusluk Opera
Tersine Dunya
Romeo & Juliet
Sark Discisi
From the Interview with Ecem Erkek
Where does theater stand for you? Is there anything you are working on right now about theatre?
Theater always stands somewhere in my enthusiasm because we did theater with Engin Alkan for two years in Bursa and I had to leave and resign for some reasons. After all, I have a theater background, we did not perform much in school. We study to take part in theater plays but we have to work on television before we get enough of theater. I could not concentrate on the theater and some other things came out. As you know, life cannot continue that long in the theater. So, I had to focus on my television career.
Then, as you said, you started your television career. How did that process develop? How is television and what kind of dynamics does it have?
Television is a very complicated place, but I guess you should not get carried away, because there are many dynamics. Dynamics that can captivate people. I think it is necessary to stand firm there, not to compromise on oneself. Yes, I have wishes, maybe I can realize these wishes only with money. However, I wondered if I should not rush everything because I would still make that much money. I try to stay as firm and clean as I can. I tell everyone that I have patience. I am waiting and I do not want to be everywhere, in every project. I am not in a hurry. I wait until it is beautiful, until it is good, and until it is solid.
How was the Guldur Guldur process like?
It added so much to me. I learned so much there, like human relations and the stage. By the way, although Guldur Guldur is not exactly a theater, one can learn a lot about the stage there. Because memorizing at least 5-6 scenarios every week and putting them on stage immediately was something completely different. It was really hard. But I worked very fondly, I learned a lot. You also learn about the market there. Because it is a business that has been going on for a very long time. The people who work there have been there for 9 years including our producers and BKM personnel. So, I learned about the market there. There are things every day that I am very surprised and shocked about, but when you stand firm, when you know what you want, it doesn't affect you that much.
What job or what point would you define as the turning point of your career?
For the turning point of my career, everyone can wait for the answer Guldur Guldur. However, the turning point of my career is that Engin Hoca wrote me a 4-5 page character in the theater that was not in the play at the first place. Because that is the point when I believed that I could act. When we were working with Engin Hoca at Nilufer Theater, when I was releasing the play Ters Dunya, he brought me a 5-page character that was never in the play. He trusted me and gave me that role. Then I really thought I should do this acting job. I think that's the turning point in my career. After that, Guldur Guldur.
Are there any names that you can call masters who have influenced your career?
I can say that Perran Kutman who had a great influence on me. I love her acting. Also, I love Binnur Kaya. I think I respect them a lot and put them in the place of masters. Acting is everyone's own way, but I like their acting very much. Another person I can call a master is Devrim Ruby, I should not forget her, she is completely different and she is like my older sister. I am more influenced by the way they behave, their humanity, their way of communication. The names I can list in this field are Binnur Kaya, Perran Kutman, Devrim Yakut, and Engin Alkan.
Are there projects you follow from the world?
I have finished After Life. I love Ricky Gervais. I am watching episodes of Seinfeld again. I do not immediately watch new projects that are very popular and that people talk about all the time. For example, I have just watched The Wheel of Time and I think it's an extraordinary job. I watch documentaries on digital platforms.
Social
Instagram: @ecem.erkek
Twitter:
Facebook:
E-Mail:
Trivia
Body Type:
Skills:
Zodiac Sign: Cancer
Blood Type:
Hobbies:
Weight: 62 kg
Ecem Erkek – Nereden Bileceksiniz

Taksim Trio & Ecem Erkek - Nereden Bileceksiniz