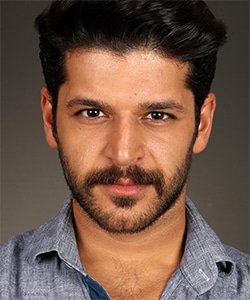 Profile
Name: Emre Kivilcim
Birthdate: September 2, 1990
Birthplace: Malatya, Turkiye
Height: 1,82 m
Eye Color: Brown
Hair Color: Black
Education: Masters Degree in Occupational Safety (Is Guvenligi Uzmanligi Yuksek Lisans); Chemistry Engineering (Kimya Muhendisligi Bolumu)
Talent Agency: Ahmet Koralturk Management
Spouse:
Biography: Emre Kivilcim was born on September 2, 1990 in Malatya. He lived in his hometown of Malatya until the age of ten and then moved to Istanbul. His father is retired and his mother is a housewife. He has two brothers, one of them is his twin brother. His twin brother lives in Sydney, Australia, and does physically resemble Emre Kivilcim, but the tone of voice, gestures, and facial expressions are the same between them. Emre Kivilcim stopped working as an engineer after he started to be interested in acting. He got acting training at the Sadri Alisik Cultural Center. Emre Kivilcim made his debut with a Turkish television movie "Zeytinyagli Yiyemem Aman", which was broadcasted on Channel 7 (Kanal 7). After that, he started to take part in TV series including "Elif" and gave life to the character of Selim in this series. Elif TV series has attracted great attention abroad, breaking ratings records, especially in Asia and Latin America. Emre Kivilcim gained popularity after this series and took part in commercials such as LC Waikiki in Indonesia. Emre Kivilcim has been dating with Yulduz Rajabova whom he met while shooting Mendirman Jaloliddin, a co-production between Turkey and Uzbekistan.

Emre Kivilcim Tv Series / Movies
2014 – Zeytinyagli Yiyemem Aman (as Mustafa) (Movie)
2014 – 2017 Elif (as Selim Emiroglu)
2017 – Cinayet-i Ask (as Selim) (Movie)
2018 – Name: Zehra (Adi: Zehra) (as Genco Yaman)
2019 – Who is Happier (Kim Daha Mutlu) (as Kemal) (Movie)
2019 – The Turks Are Coming: Sword of Justice (Turkler Geliyor: Adaletin Kilici) (as Sungur) (Movie)
2021 – Mendirman Jaloliddin (Bozkir Arslani Celaleddin) (as Celaleddin Harezmsah)
2022 – Three Sisters (Uc Kiz Kardes) (as Irfan)
2023 – Farewell Letter (Veda Mektubu) (as Mehmet Karli)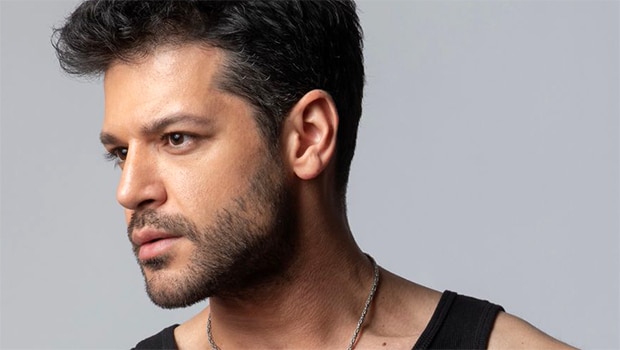 Awards
Social
Instagram: Instagram – emre.kvlcm
Twitter:
Facebook:
E-Mail:
Trivia
Body Type:
Skills:
Zodiac Sign: Virgo
Blood Type:
Hobbies:
Weight:
Emre Kivilcim and Rabia Soyturk Answer Questions from Social Media
Rabia Soytürk ve Emre Kıvılcım Sosyal Medyadan Gelen Soruları Yanıtlıyor!