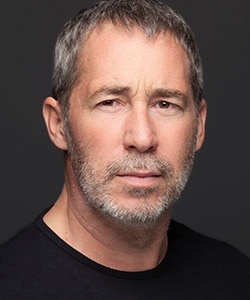 Profile
Name: Sinan Albayrak
Birthdate: February 27, 1973
Birthplace: Hanau, Germany
Height: 180 cm
Eye Color: Brown
Hair Color: Yellow
Education: Istanbul University State Conservatory (Istanbul Universitesi Devlet Konservatuvari)
Talent Agency:
Spouse: Seda Yazici (m. 2019 – present), Funda Albayrak (m. 2012–2015), Basak Dasman (m. 2010–2011)
Biography: Sinan Albayrak was born in 1973 in Hanau, Germany. He is the brother of Hakan Albayrak who is an activist and journalist. His father migrated to Germany as a worker in the beginning of 1960s. Sinan Albayrak graduated from Istanbul University State Conservatory and also took acting lessons from Yildiz Kenter.

Sinan Albayrak Tv Series / Movies
1993 – Traces of the Past (Gecmisin Izleri)
1993 – Ferhunde Hanimlar
1996 – Black Angel (Kara Melek) (as Mithat)
1998 – Everything Will Be Beautiful (Hersey Cok Guzel Olacak) (as Tolga Baykal) (Movie)
1999 – Story of Snake (Yilan Hikayesi) (as David)
2000 – Karanlikta Kosanlar
2001 – Nasil Evde Kaldim
2002 – Don't Forget Me (Unutma Beni) (as Gokhan)
2005 – Valley of Wolves (Kurtlar Vadisi) (as Sadik)
2004 – Omuz Omuza (as Cem)
2005 – Silent Night (Sessiz Gece) (as Serkan)
2005 – Dongel Karhanesi (as Rus Gangster) (Movie)
2006 – When a Woman Loves (Kadin Severse)
2006 – Chinese Are Coming (Cinliler Geliyor) (as Yupi) (Movie)
2006 – White Poppy (Beyaz Gelincik) (as Melih)
2007 – Fog and Night (Sis ve Gece) (as Mustafa) (Movie)
2007 – Yersiz Yurtsuz (as Ishak)
2007 – Bayrampasa: Ben Fazla Kalmayacagim
2007 – Behind the Bars (Parmakliklar Ardinda) (as Tarik)
2008 – Lock (Kilit) (Movie)
2008 – Room for Rent (Kiralik Oda) (Movie)
2010 – Esrefpasalilar (as Imam) (Movie)
2011 – Secret of the Sultan (Sultan'ın Sirri) (Movie)
2012 – Don't Leave (Sen De Gitme) (as Mehmet)
2013 – Tozlu Yollar (as Tayfun)
2013 – Leyla and Mecnun (as Tom Waits)
2014 – Yunus Emre (Yunus Emre: Askin Sesi) (as Sultan Veled) (Movie)
2014 – 2015 Matter of Respect (Seref Meselesi) (as Hakan)
2014 – 2017 That Life is Mine (O Hayat Benim) (as Mehmet Emir Atahan)
2015 – Valley of Wolves: Ambush (Kurtlar Vadisi Pusu) (as Sadik)
2017 – 2018 Yalaza (as Ibrahim Akarturk)
2019 – Lets Go (Kalk Gidelim) (as Ali Demir)
2020 – Happily Ever After (Iyi Gunde Kotu Gunde) (as Bulent)
2021 – You Knock on My Door (Sen Cal Kapimi) (as Kemal Ozcan)
2021 – 2022 Lawless Lands (Kanunsuz Topraklar) (as Goksel Yilmaz)
2022 – Askin Yolculugu: Haci Bayram-i Veli (as Mevlut)
2022 – Kasaba Doktoru (as Yalcin Aygun)
Awards
Theatre Plays
1999 – Bir Cinayet Soylencesi
1999 – Ivan Ivanovic Var Miydi Yok Muydu
2000 – Rumuz Goncagul
2003 – Nerede Kalmistik
2019 – Donme Dolap
Social
Instagram: Official Instagram Account
Twitter:
Facebook:
E-Mail:
Trivia
Body Type:
Skills:
Star Sign:
Blood Type:
Hobbies:
Weight:
Sinan Albayrak Gallery