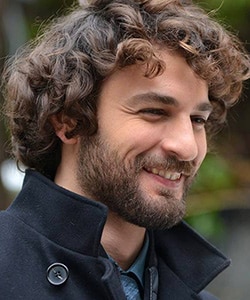 Profile
Name: Birkan Sokullu
Birthdate: October 6, 1985
Birthplace: Istanbul, Turkey
Height: 187 cm
Eye Color: Hazel
Hair Color: Brown
Education: Maltepe University, Department of Radio and TV Programming (Maltepe Universitesi Radyo TV Programciligi Bolumu)
Talent Agency: Id Iletisim
Spouse: Asli Enver (m. 2012–2015)
Biography: Birkan Sokullu was born in 6 October 1985 in Istanbul. He has an experience of being a 10-year professional basketball player. While he was studying at Maltepe University, he also worked as a model. When he attended to Best Model of Turkey in 2003, he ranked 3rd. After then, he started his acting career.

Birkan Sokullu Tv Series / Movies
Awards
2021 – 23th MGD Golden Objective Awards – Best Turkish Drama Actor of the Year (The Innocents)
2021 – 5th PRODU Awards – Best Actor in a Foreign Language (The Innocents)
Social
Instagram: @birkansokullu1 Instagram
Twitter: @brknsokullu
Facebook:
E-Mail:
Trivia
Body Type:
Skills:
Star Sign: Libra
Blood Type:
Hobbies:
Weight: 80 kg
Birkan Sokullu Gallery
Birkan Sokullu – Showreel (with English Subtitle)
Birkan Sokullu - Showreel (Eng Sub)