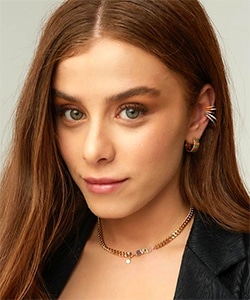 Profile
Name: Ilayda Alisan
Birthdate: February 26, 1996
Birthplace: Istanbul, Turkey
Height: 160 cm
Eye Color: Green
Hair Color: Brown
Education: Istanbul Bilgi University – Fashion Design (Istanbul Bilgi Universitesi Moda Tasarimi)
Talent Agency: Talento Cast Agency
Spouse:
Biography: Ilayda Alisan was born on 26 February 1996 in Istanbul. Her mother is from Erzincan and her father is from Trabzon. She started television career when she was a little child after her father's friend registered her to a talent agent. She first took part in television commercials such as Coca Cola, Nestle, and Eti. She made her debut with her role at Turkish series One Child That I Loved (Bir Cocuk Sevdim).

Ilayda Alisan Tv Series / Movies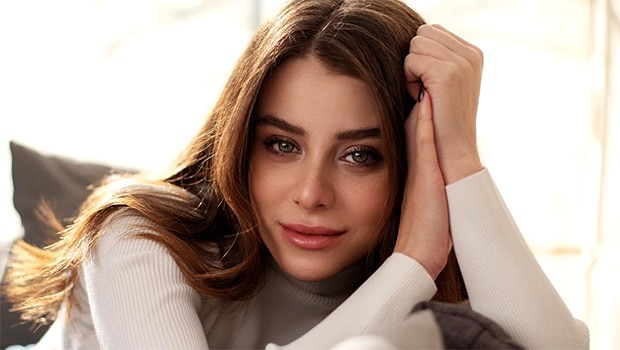 Awards
2019 – Inflow Awards – Best Influencer (En Iyi Influencer)
2019 – 46th Pantene Golden Butterfly Awards (46. Pantene Altin Kelebek Odulleri) – Pantene New Rising Star (Pantene Yildizi Parlayanlar)
Theatre Plays
2022 – Valorant – Turkish Voice of Fade
From the Interview with Ilayda Alisan
What is the last trait you've discovered in yourself?
I can't say "no".
What is your worst temperament?
I am too shy.
What you can stand?
Injustice.
Are you spiteful?
No, I am never.
Did you buy something you never used?
I bought a shoe. It was a very ambitious foot loss. I bought it even though I knew I would never wear it.
What's the biggest risk you take in life?
I hate to take risks. But my biggest risk is to take a break from school and continue my career as an actor.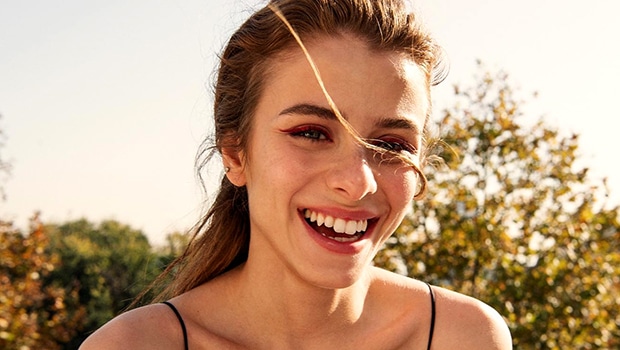 Social
Instagram: Official Instagram Account
Twitter:
Facebook:
E-Mail:
Trivia
Body Type:
Skills:
Zodiac Sign: Pisces
Blood Type:
Hobbies:
Weight: 48 kg
Ilayda Alisan: "Valorant – Fade is one of us." – Meet Fade's Turkish Voice
İlayda Alişan: "Fade içimizden birisi." | Fade'in Türkçe Sesiyle Tanışın