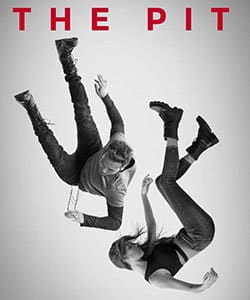 Details
Original Title: Cukur
English Title: The Pit
Also Known As:
Genre: Action, Crime, Drama, Romance
Episodes: 131
Season: 4
Broadcast Network: Show TV
Broadcast Period: October 23, 2017 – June 7, 2021
Production Company: Ay Yapim
Director: Sinan Ozturk (1–4. Season), Ozgur Sevimli (2. Season)
Screen Writer: Gokhan Horzum (1–4. Season), Damla Serim (3–4. Season)
Filming Locations: Istanbul, Nevsehir, Paris
Synopsis
Kocovali is a powerful crime family in Cukur neighborhood in Istanbul. Idris Kocovali (Ercan Kesal) is the head of the family and does whatever he can in order to protect his family as well as the members of Cukur. He is such a powerful man that he becomes kind towards those who show him respect yet ruthless against those who do not.
Idris Kocovali has four sons: Cumali, Kahraman, Selim, and Yamac.
Cumali is the eldest son of the family who is in prison right now.

Kahraman (Mustafa Ustundag) is the second eldest son of the family who successfully carries out the important part of the family business.
Selim (Oner Erkan) is the third eldest son of the family who has a fragile personality that is not appropriate for Mafia business.
Yamac (Aras Bulut Iynemli) is the youngest son of Kocovali family who works as a chemist during the daytime and becomes a musician at night. All of Kocovali family is involved with the Mafia but Yamac is not interested in being a part of the family business. Yamac leaves his family and Cukur behind years ago in order to have a totally different life.
The life of Kocovali family turns upside down with the arrival of Vartolu (Erkan Kolcak Kostengil). Vartolu is a powerful and greedy rival who wants to sell drugs. He comes with an offer to Idris Kocovali: he would operate in Cukur that is a sheltered environment in Istanbul and in return, he would give a profit of the drug money to Idris Kocovali each week.
Idris Kocovali refuses this offer. This is because; Kocovali family and members of Cukur are engaged in different crime activities such as selling weapons, robbery or even prostitute but they never allow drugs.
Vartolu is not pleased with this rejection and decides to take over Cukur through killing Idris Kocovali and his successors. His hit men attack two brothers and eventually, manage to kill Kahraman Kocovali. Selim cannot protect his bother and proves to be ineffective, fumbling with his gun and unable to shoot back.
Kahraman's death influences Idris Kocovali so deeply that he has a heart attack. After this tragedy, Idris Kocovali barely survives but cannot continue family business for a while.
Kocovali family has to find a way to protect Cukur from Vartolu's attack. Cumali who is the eldest son of Kocovali family is in the prison and cannot take over the family business. Selim, on the other hand, is so fragile that he cannot overcome the responsibilities of the Mafia. There is only one option left: the youngest son of Kocovali family has to return to Cukur and fight against Vartolu in order to take their revenge.
Although Yamac wants a normal life far away from his family, he is drawn deeper into the family business. He finds the woman of his life out of pure coincidence and wants to have a normal relationship. Sena (Dilan Cicek Deniz) is a young and beautiful girl who is so caring towards people and at the same towards animals. These two come across to each other in the back streets of Istanbul and immediately get attracted by their personalities. Even though they just know each other for a few days, they go to Paris together and get married. They know that they have found an eternal love.
In the morning of their wedding day, Yamac finds her mom outside the hotel room. In order to protect his wife, Yamac leaves Sena behind all alone without saying anything and reluctantly returns to Cukur, Istanbul that he left behind years ago.
Yamac reluctantly joins the Mafia and becomes involved in the inevitable cycle of violence and betrayal. Meantime, Sena finds herself in a desperate situation in the morning of her wedding day. She is all alone in Paris where she does not know anything about why her prince charming has left without saying anything.
In the pit (cukur) tv series story, you will watch how Yamac reluctantly joins the Mafia and becomes involved in the inevitable cycle of violence and betrayal. Will Yamac manage to protect his family and take the revenge of his brother and father? Will Sena find out why Yamac has left her all alone? Will Yamac and Sena manage to live together happily far away from Mafia?
The Pit (Cukur) Tv Series Cast
Additional Cast Members
External Links
Official Site: Broadcast Network
English Wikipedia:
Imdb:
Social
Instagram: @cukurdizi Instagram
Twitter: @cukurdizi
Facebook:
Mail: Contact
Youtube Channel: @Cukur
You Might Also Like
Inside (Icerde)
Ezel
The Pit (Cukur) Tv Series Trailer (with English Subtitle)
The Pit (Cukur) Turkish Series Season 4 Trailer (with English Subtitle)