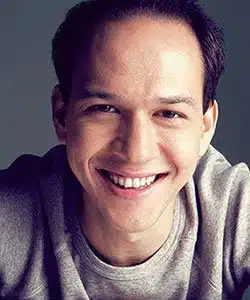 Profile
Name: Oner Erkan
Birthdate: January 4, 1980
Birthplace: Izmir, Turkey
Height: 185 cm
Eye Color: Brown
Hair Color: Brown
Education: 9 Eylul University Theatre (9 Eylul Universitesi Tiyatro)
Talent Agency: Yasemin Ozbudun Talent Management
Spouse: Sibel Topkaya (m. 2010-2012)
Biography: Oner Erkan was born in January 4, 1980 in Izmir. He took theatre lessons while he was going to high school. He started his TV career by presenting a child program on TV. He worked as a dancer at Istanbul City Theatre during 2002-2004. After then, he took part in various theatre plays at Oyun Atölyesi. Oner Erkan won best actor award at 2009 Golden Orange Awards with his role in the movie Bornova Bornova.

Oner Erkan Tv Series / Movies
1996 – Nasreddin Hoca
2002 – 2004 Cousins (Kuzenlerim) (as Murat)
2003 – Bride (Gelin)
2004 – European Side (Avrupa Yakasi) (as Metehan)
2004 – My Dear (Canim Benim)
2004 – Metro Palas (as Cengiz)
2005 – Canta (Movie)
2005 – Love in Ages (Ask Her Yasta) (as Omer)
2005 – Why Hacivat and Karagoz Were Killed? (Hacivat Karagoz Neden Olduruldu) (as Tulgar) (Movie)
2005 – Magic Carpet Ride (Organize Isler) (as Silvio) (Movie)
2005 – Trip (Yolculuk) (Movie)
2006 – The Last Ottoman (Son Osmanli Yandim Ali) (as Jerar) (Movie)
2006 – 2008 Two Families (Iki Aile) (as Ferit Pamukcuoglu)
2007 – Made In Europe (as Cem) (Movie)
2009 – Hurmuz with 7 Husbands (7 Kocali Hurmuz) (as Hallac Rustem) (Movie)
2009 – Bornova Bornova (as Hakan) (Movie)
2009 – Coffee is an Excuse (Kahve Bahane) (as Yilmaz)
2010 – Deli Sarayli (as Ayyar)
2011 – Paper (Kagit) (as Emrah) (Movie)
2011 – While Going to Uskudar (Uskudar'a Giderken) (as Erdem)
2012 – 2014 Fake World (Yalan Dunya) (as Bora Alsancak)
2013 – Happy Family Book (Mutlu Aile Defteri) (as Ismet E.) (Movie)
2014 – Bug (Bocek) (Movie)
2014 – I Have an Objection (Itirazim Var) (as Gokhan Sevinc) (Movie)
2015 – Moms and Mothers (Analar ve Anneler) (as Deli Emin)
2015 – The Bank of Broken Hearts (Kirik Kalpler Bankasi) (as Coskun) (Movie)
2015 – Just Become Happy (Mutlu Ol Yeter) (as Gunes)
2017 – Put Seylere (Movie)
2017 – 2021 The Pit (Cukur) (as Selim Kocovali)
2018 – Seagull (Marti) (as Riza) (Movie)
2018 – Ben Bartu (as Oner)
2018 – The Wild Pear Tree (Ahlat Agaci) (as Nazmi) (Movie)
2018 – Gercek Kesit: Manyak (Movie)
2019 – Crash (Carpisma) (as Selim)
2020 – Ethos (Bir Baskadir) (as Rezan)
2020 – Sari, Siyam, Kanocular ve Ev Sahibi (Movie)
2021 – Kefe (as Can)
2021 – Azizler (as Alp) (Movie)
2022 – Wild Abandon (Uysallar) (as Oktay Uysal)
Award
2008 –

15. International Golden Cocoon Film Festival (15. Uluslararasi Altin Koza Film Festivali) – Best Actor (Made in Europe)

– En Iyi Erkek Oyuncu (Made in Europe)
2009 –

46. International Golden Orange Film Festival (46. Uluslararasi Altin Portakal Film Festivali) – Best Actor (Bornova Bornova)

– En Iyi Erkek Oyuncu (Bornova Bornova)
2012 –

10. Dhaka International Film Festival (10. Dhaka Uluslararasi Film Festivali) – Best Actor (Paper)

– En Iyi Erkek Oyuncu (Kagit)
2013 –

17. Afife Theatre Awards (17. Afife Tiyatro Odulleri) – Best Actor of the Year (Babamin Cesetleri)

– Yilin En Basarili Erkek Oyuncusu (Babamin Cesetleri)
2018 –

23. Afife Theatre Awards (23. Afife Tiyatro Odulleri) – Best Actor of the Year (Dunyada Karsilasmis Gibi)

– Yilin En Basarili Erkek Oyuncusu (Dunyada Karsilasmis Gibi)
2018 –

24. Sadri Alisik Theatre and Cinema Actors Awards (24. Sadri Alisik Tiyatro ve Sinema Oyuncu Odulleri) – Best Actor in Supporting Role (Dunyada Karsilasmis Gibi)

– Yardimci Rolde Yilin En Basarili Kadin Oyuncusu (Dunyada Karsilasmis Gibi)
Theatre Plays
2001 – Oykulerin Azizligi
2004 – Othello
2005 – Atinali Timon
2008 – Sah Mat
2012 – Babamin Cesetleri
2015 – Yazar
2015 – Yoldan Cikan Oyun
2018 – Dunyada Karsilasmis Gibi
2019 – Ama
2021 – Evlilikten Sahneler
Social
Instagram: Official Instagram Account
Twitter: Official Twitter Account
Facebook:
E-Mail:
Gallery
Tea With Christopher Nolan
Oner Erkan Actor - Tea With Christopher Nolan
Oner Erkan interview about Mutlu Aile Defteri Movie
Oner Erkan interview - Mutlu Aile Defteri