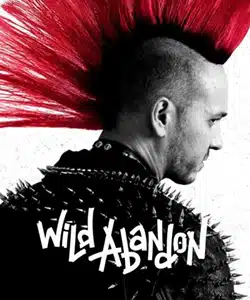 Details
Original Title: Uysallar
English Title: Wild Abandon
Also Known As:
Genre: Drama, black comedy
Episodes: 8 (each episode is 45-60 minutes)
Broadcast Network: Netflix
Broadcast Period: March 30, 2022
Production Company: Ay Yapim
Director: Onur Saylak
Screen Writer: Hakan Gunday
Filming Locations: Istanbul, Beyoglu District
Synopsis
Ozan Uysal (Oner Erkan) is a successful architect who seems to have a normal life. He is married to Nil (Songul Oden) and has two children Ege (Umut Yesildag) and Ece (Nilay Yeral).
Due to a midlife crisis, Ozan cannot stand for his life anymore. One day, he leaves a letter to his family and decides to run away from his boring life. He even goes to the airport but cannot manage to get on the plane due to bad weather conditions. Ozan returns to his home as if he has never attempted to run away and continues his normal life.

Meanwhile, Ozan goes to his hometown in order to look after his father Olcay (Ugur Yucel). Due to the fact that his mother passed away recently, he does not want his father to become all alone. Even though Ozan and his father never get along well, Ozan accepts to live together with his father for a while.
While staying at his hometown, Ozan has a chance to remember his past. He spends some time in his childhood room and finds old music recordings. He immediately remembers his dreams of having a punk life.
Immediately after returning to Istanbul, Oktay begins a punk life hidden from his family. He works during the day just like before. However, at night, he says that he has to work overtime but he wanders around in Beyoglu district with his punk clothes.
While Ozan is enjoying his double life as a punk, his family build their own world hidden from Oktay. Each family member starts to have his/her own lies.
His wife Nil undergoes a plastic surgery in order to become younger and in order to find a job. She meets new people and develops some feelings towards Suat (Serkan Altunorak).
His father Olcay finds his lover Sofia (Biljana Jovanovska) and tries to persuade her for marriage.
His son Ege (Umut Yesildag) tries to find peace in his life after he becomes unsuccessful at national university exam.
His daughter Ece (Nilay Yeral) refuses modern life necessities such as cellphones and tries to communicate new people in the neighborhood.
Wild Abandon (Uysallar) tv series story is about a successful architect who begins a punk life hidden from his family. Is it possible to be yourself with your family or do you need a second life hidden from your family? Will Ozan manage to find happiness in his hidden life as a punk? Will Ozan return to his normal life or will he continue to live as a punk? Will Nil find out her husband's hidden life? Will Nil manage to find a job? Will Nil manage to become happy in her marriage? Will Olcay understand his son?
Wild Abandon (Uysallar) Tv Series Cast
Additional Cast Members
Nezaket Erden as Yagmur
Umut Yesildag as Ege Uysal
Biljana Jovanovska as Sofia
Nilay Yeral as Ece Uysal
Durukan Ordu as Moloz
Gazanfer Unduz as Mufit
Erdem Senocak as Fevzi
Dilara Gul Demiral as Zehra
Burcu Golgedar as Seher
Imren Sengel as Deniz
External Links
Official Site: Watch Tv Show Online in English
English Wikipedia:
Imdb:
You Might Also Like
Ethos (Bir Baskadir)
Wild Abandon (Uysallar) Tv Series Trailer (with English Subtitle)
Wild Abandon | Official Trailer | Netflix
Wild Abandon (Uysallar) Tv Series Official Teaser (with English Subtitle)
Wild Abandon | Official Teaser | Netflix