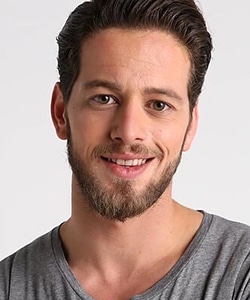 Profile
Name: Rami Narin
Birthdate: March 20, 1990
Birthplace: Hatay, Turkiye
Height: 1.75 m
Eye Color: Brown
Hair Color: Brown
Education: Beykent University the Law School (Beykent Universitesi Hukuk Fakultesi)
Talent Agency: Icon Talent Management
Spouse:
Biography: Rami Narin was born on 20 March 1990. He is originally from Hatay, Turkiye. His father is one of the well-known businessmen in his hometown. He completed Private Zengi College and then continued his education at Istanbul Beykent University Faculty of Law. Rami Narin also took acting training and choose a television career. He started his acting career by starring in the 2014 TV series Ezra. He had small roles in some TV series. He has three siblings and his brother Ragib Narin is singer. Rami Narin speaks Arabic, English and Spanish very well.

Rami Narin Tv Series / Movies
2014 – Ezra (as Taylan)
2018 – Foster Mother (Aglama Anne) (as Salih)
2019 – My Name is Melek (Benim Adim Melek)
2020 – New Life (Yeni Hayat) (as Furkan)
2021 – Island Tale (Ada Masali) (as Alper)
2022 – Sen ve Ben (Movie)
2022 – Private Lesson (Ozel Ders) (as Utku) (Movie)
2023 – Dokuz Oguz (as Yigit Toygar)
2023 – Koyu Beyaz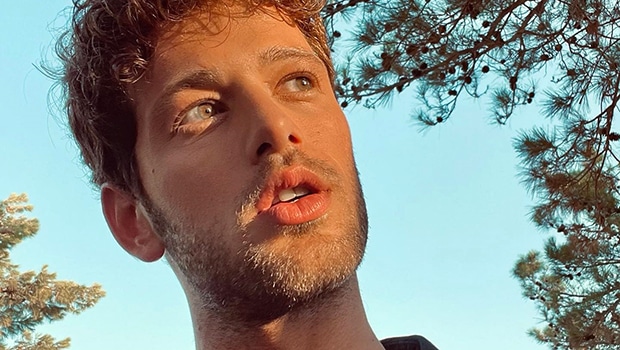 Acting Traning
Craft Oyunculuk Atolyesi
Sadri Alisik Kultur Merkezi Kamera Onu Oyunculuk Egitimi
Erdi Isik ile Meisner ve Eric Morris Teknigi
Gozde Ikinci Audition Egitimi
Neslihan Arslan Temel Oyunculuk Egitimi
Zeynep Gunaytan Kamera Onu Oyunculuk Egitimi
From the interview with Rami Narin
Can you tell us a little bit about yourself? Who is Rami Narin?
The biggest advantage of growing up in a family with different cultures is that I learned to look at people from their world instead of looking at them from my own window. I can say that it affected my empathy a lot.
How do you like to dress in everyday life? Do you try different styles?
There's no limit to my style, it's all shaped by how I feel that day. I am open to image changes and it makes me happy to take on a different character with each change.
How do you spend your free time?
I like to ride a motorbike. For me, the motorbike has been the solution to the difficulties, especially the problems brought by Istanbul, along with my passion. I am a person who tries not to leave free time for himself. If there is any free time, I fill it with training or activities that will improve myself.
Do you like to travel? Where do you want to see?
I don't have any plans anytime soon, but I'd love to go to Japan and experience the culture there.
Social
Instagram: Instagram – raminarin
Twitter:
Facebook:
E-Mail:
Trivia
Body Type:
Skills:
Zodiac Sign: Pisces
Blood Type:
Hobbies:
Weight: 73 kg
Rami Narin – Mouvement