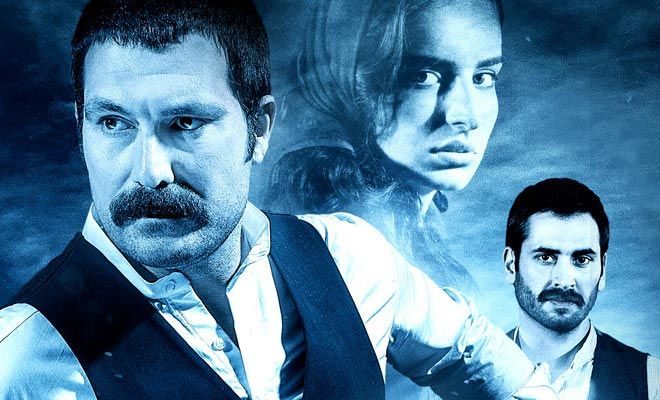 Details
Original Title: Tatar Ramazan
English Title: Tatar Ramazan
Also Known As:
Genre: Drama, Romance, History
Episodes: 26
Broadcast Network: ATV
Broadcast Period: April 26, 2013 – January 26, 2014
Production Company: TMC Film
Director: Cevdet Mercan
Screen Writer: Can Sinan
Synopsis
Ramazan (Bulent Inal) is a young and handsome man who lives for his honor and fights for justice. He ends up in jail when he kills the Mayor for his injustice. He is exiled to another city and for this reason, he has no choice but to leave his only love Sureyya (Turkan Yilmaz).
Ramazan becomes very popular among condemned people. His fame spreads all over the country. Since he protects the rights of poor and downtrodden prisoners, he is considered as a legend. He tries to do his best to change the corrupted order in the prisons. However, he finds it really difficult because the prison administration is also on the corrupted side.
In this story, you will explore the life of a man who seeks justice and you see his rebellion against injustice and tyranny. Will Ramazan manage to protect poor prisoners? What will happen to Sureyya while Ramazan is behind bars?
Tatar Ramazan Cast
Bulent Inal as Ramazan
Turkan Yilmaz as Sureyya
Burak Yamanturk as Elmas
Burcu Kara as Ebru
Ozge Ozpirinci as Alin
Gorkem Arslan as Omer
Umut Karadag as Abdurrahman
Tatar Ramazan Tv Series Trailer
Tatar Ramazan Turkish Tv Series Trailer
External Links
Imdb: http://www.imdb.com/title/tt2992384/
Official Site: http://www.atv.com.tr/webtv/tatar-ramazan/bolum
You Might Also Like
Behind Bars (Parmakliklar Ardinda)