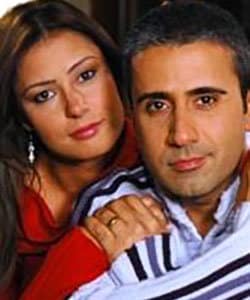 Details
Original Title: Buyuk Yalan
English Title: The Big Lie
Also Known As:
Genre: Drama, Family, Romance
Episodes: 69
Broadcast Network: ATV
Broadcast Period: 2004 – June 10, 2006
Production Company: Gold Film
Director: Yuksel Aksu
Screen Writer: Deniz Akcay
Filming Locations: Mugla, Turkey
Synopsis
A wealthy and deep rooted Vardarlilar family owns vast estates in Mugla (the city in western Turkey). They have three daughters and the family patriarch Ethem (Halil Ergun) wants a boy who will take the place of himself and manage the family business in the future.
For this reason, Ruksan (Hulya Darcan) is very nervous and thinks that if she gives birth to a girl again her husband Ethem will be upset and that the balances in the family will change. While her husband is out of town, Ruksan gives birth to another girl.
The night before in the next village a poor woman has given birth to a boy. The midwife Hayriye says that the only solution to Ruksan's problem is to exchange the babies.
Ruksan feels that she has no coice, but to exchange the babies so, she accepts the proposal. They give a sizable amount of money to the poor family in return and asks them to move to another city.

After 25 years, we see that the son of the Vardarlilar family Emirhan (Emrah) is at the helm of the family business and the girl raised in the poor family Reyhan (Sinem Oztufan) is an agricultural engineer.
After all these years, a fateful coincidence brings Reyhan and Emirhan together again. When Emirhan encounters Reyhan, he is immediately drowned to her without knowing all the truth about their past.
In the big lie (buyuk yalan) tv series story, you will explore a profound love which is surrounded with secrets. Will the secret between Emirhan and Reyhan be revealed? Will Ruksan manage to forget the past and forgive herself? Will the secret buried in these lands make the strong feelings of Reyhan and Emirhan impossible?
The Big Lie (Buyuk Yalan) Tv Series Cast
Emrah as Emirhan Vardarli
Sinem Oztufan as Reyhan Vardarli
Halil Ergun as Ethem Vardali
Hulya Darcan as Ruksan Vardarli
Murat Yildirim as Okan
Mihriban Er as Ziynet
Mehtap Bayri as Sukran
Damla Ozen as Vildan
Mehmet Uslu as Mahmut Dincer
Muzaffer Demirel as Kerim Azizoglu
Yasar Guner as Hasan Gedikli
Main Characters' Other Popular Dramas
Halil Ergun: The Fall of the Leaves (Yaprak Dokumu), Babaevi
Emrah: Kinali Kar
Sinem Oztufan: Unforgettable (Unutulmaz)
External Links
Official Site:
English Wikipedia:
Imdb: https://www.imdb.com/title/tt0434666/
You Might Also Like
Burn Cocoon (Yanik Koza)
The Fall of the Leaves (Yaprak Dokumu)