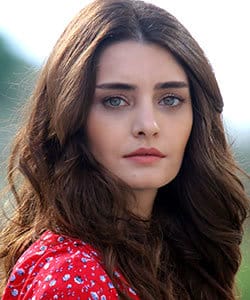 Profile
Name: Tulin Ece Yazkan
Birthdate: February 28, 1991
Birthplace: Istanbul, Turkey
Height: 162 cm (5′ 3½")
Eye Color: Green
Hair Color: Brown
Education: Beykent University Performing Arts (Beykent Universitesi Oyunculuk Bolumu)
Talent Agency: Persona
Spouse:
Biography: Tulin Ece Yazkan was born 28 February 1991 in Istanbul. After graduating from Beykent University, she made her debut in turkish series Revenge of Snakes (Yilanlarin Ocu). However, she became very well-known with her role in turkish series Stiletto Vendetta (Ufak Tefek Cinayetler).
Tulin Ece Yazkan Tv Series / Movies
2014 – Revenge of Snakes (Yilanlarin Ocu)
2015 – Story of Yaz (Yaz'in Oykusu) (as Oznur)
2016 – Bodrum Fairytale (Bodrum Masali) (as Ipek)
2017 – Kirlangic Firtinasi (as Inci)
2017 – 2018 Stiletto Vendetta (Ufak Tefek Cinayetler) (as Young Merve)
2019 – The Ambassador's Daughter (Sefirin Kizi) (as Menekse)
2021 – All About Marriage (Evlilik Hakkinda Hersey) (as Gunes Cevher Kuru)
Awards
Social
Instagram: https://www.instagram.com
Twitter:
Facebook:
E-Mail:
Trivia
Body Type:
Skills:
Star Sign:
Blood Type:
Hobbies: Reading, watching movies, puzzle
Weight: 45 kg
Gallery