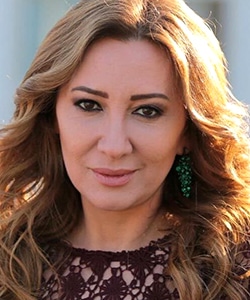 Profile
Name: Aysegul Gunay
Birthdate: November 9, 1969
Birthplace: Eskisehir, Turkiye
Height: 1,68 m
Eye Color: Brown
Hair Color: Brown
Education: Anatolian University State Conservatory – Theatre (Anadolu Universitesi Devlet Konservatuvari Tiyatro Bolumu)
Talent Agency:
Spouse: Ali Sinan Demir (m. 2002–2023)
Children: Toprak Demir, Boran Demir
Biography: Aysegul Gunay was born on November 9, 1969 in Eskisehir. She is a theater, cinema, and TV series actress. She completed his primary and secondary education in Eskisehir and then, she graduated from Anadolu University State Conservatory Theater Department. She worked as a lecturer at the same university for 7 years. Between 1997 and 1998, Aysegul Gunay worked with Genco Erkal at the Dostlar Theater. She was nominated for Afife Jale for her role as 'Xanthippe' in the play 'Barefoot Socrates' (Yalinayak Sokrates). In 1999, she passed the exam held by the state theater and started to work as an artist at the Trabzon State Theater. Since 2005, she has worked at Bursa State Theater. She retired from the State Theatre in 2012. She has performed in many theater plays so far. She has also appeared in many feature films and television series.

Aysegul Gunay Tv Series / Movies
2006 – Lost Years (Kaybolan Yillar) (as Niran)
2008 – Esref Saati
2008 – Derman
2009 – Little Women (Kucuk Kadinlar) (as Eda)
2008 – Ottoman Republic (Osmanli Cumhuriyeti)
2009 – Family Bliss (Aile Saadeti) (as Lamia)
2010 – The Tulip Age (Lale Devri) (as Sultan)
2010 – 2012 Love is in the Air (Yer Gok Ask) (as Sultan)
2011 – Sumela'nin Sifresi: Temel (as Sakine) (Movie)
2012 – Moskova'nin Sifresi: Temel (as Sehriye Sozer) (Movie)
2015 – 2016 Never Give Up (Asla Vazgecmem) (as Aytul)
2016 – Oflu Hoca'nin Sifresi 2 (as Sehriye) (Movie)
2017 – Sumela'nin Sifresi 3: Cunyor Temel (as Sehriye Sozer) (Movie)
2018 – Let a Miracle Happen (Bir Mucize Olsun) (as Esma Sancaktar)
2019 – 2020 Establishment Osman (Kurulus Osman) (as Zohre Hatun)
2019 – Suursuz Ask (as Refiye) (Movie)
2019 – Verda (as Adalet)
2020 – 2021 Hercai (as Fusun Aslanbey)
2022 – Mukemmel Eslesme (as Fadime)
2023 – Uvey Anne (as Mukaddes)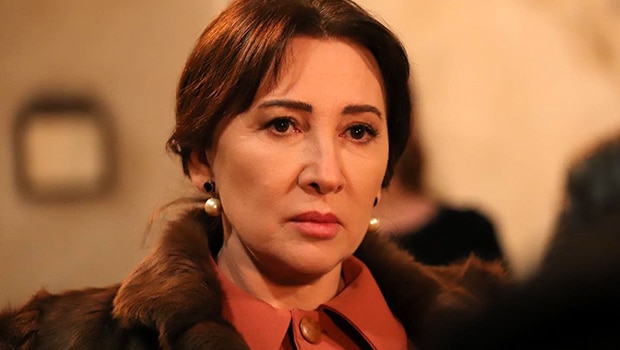 Awards
Social
Instagram: Instagram – aysegulgunaayy
Twitter:
Facebook:
E-Mail:
Trivia
Body Type:
Skills:
Zodiac Sign: Scorpio
Blood Type:
Hobbies:
Weight: 57 kg