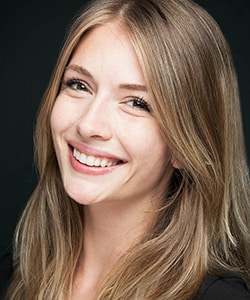 Profile
Name: Yasemin Kay Allen
Birthdate: July 10, 1989
Birthplace: Londra, England
Height: 175 cm
Eye Color: Hazel
Hair Color: Yellow
Education: University of Southern Queensland – Film, Televison and Radio School; Mujdat Gezen Conservatory – Theatre
Talent Agency: Icon Talent Management
Spouse:
Biography: Yasemin Kay Allen was born in 10 July 1989 in London, UK. She is the daughter of English actor Dudley Allen and Turkish actress and singer Suna Yildizoglu. She has a brother named Kaan. While she was 3-months old, she came to Turkey together with her family. Yasemin Kay Allen studied primary and secondary school in Turkey and after then, she moved to Australia with her mother when she was 11 years old. While she was going to high school, she took acting, drama, painting and Japanese lessons and she directed short movies. Yasemin Kay Allen was awarded a scholarship from Queensland University. When she was 18 years old, she returned Turkey and graduated from Mujdat Gezen Conservatory – Theatre.
Yasemin Allen Tv Series / Movies
2008 – Elif (as Elif Dogan)
2010 – Daydreaming (Kavak Yelleri) (as Elena Banderenko / Karakus)
2010 – 2011 Higher than Ground (Yerden Yuksek) (as Juliette / Juju)
2011 – 2012 Life Goes On (Hayat Devam Ediyor) (as Pelin Akca)
2013 – Water and Fire (Su ve Ates) (as Yagmur Efe) (Movie)
2013 – 2014 Mercy (Merhamet) (as Irmak Tunali)
2014 – Magnificent Century (Muhtesem Yuzyil) (as Defne Sultan / Louisa)
2014 – 2015 Matter of Respect (Seref Meselesi) (as Sibel Ozer Kilic)
2016 – Vanished 46 (46 Yok Olan) (as Selin Acar)
2016 – It is Yours if Returns (Donerse Senindir) (as Selin) (Movie)
2017 – Phi (Fi) (as Ece Saydan)
2019 – 2020 Strike Back (as Katrina Zarkova)
2020 – Happily Ever After (Iyi Gunde Kotu Gunde) (as Melisa Yalcinkaya)
Awards
2014 – Internet Media Best of the Year Awards (Internet Medyasi Yilin En Iyileri Odulleri) – Best TV Star of the Year (Mercy) – Yilin En Iyi Tv Yildizi (Merhamet)
Commercials
2009 – Sprite (as Nazli)
2013 – N11.com
2014 – TTNet (as Netta)
Social
Instagram: https://www.instagram.com/yaseminkayallen/
Twitter:
Facebook:
E-Mail:
Yasemin Allen Gallery