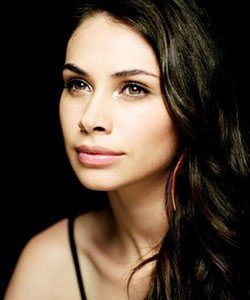 Profile
Name: Begum Birgoren
Birthdate: September 20, 1982
Birthplace: Istanbul, Turkey
Height: 167 cm
Eye Color: Brown
Hair Color: Brown
Education: Fenerbahce High School (Fenerbahce Lisesi); Bahcesehir University Communication Design (Bahcesehir Universitesi Gorsel Sanatlar ve Gorsel Iletisim Tasarimi)
Talent Agency: Buket Kahraman Talent Management
Spouse: Mehmet Cemil (m. 2020 – present)
Biography: Begum Birgoren was born in 20 September 1982 in Istanbul. Her father is an economist and her mother is a teacher. Her mother is of Cherkes descent. Begum Birgoren started to attend to Mujdat Gezen Art Center seminars while she was 13 years old. She made her debut with her role Ayse at popular Turkish drama Broken Wings (Kirik Kanatlar). She became the lead actress with her role Melike at Turkish drama Dawn (Seher Vakti).

Begum Birgoren Tv Series / Movies
1997 – Besibiryerde
2003 – Battery Operated Doll (Pilli Bebek) (as Olcay)
2004 – Elflock (Arapsaci)
2004 – Blue Necklace (Mavi Kolye) (as Nil)
2005 – Broken Wings (Kirik Kanatlar) (as Ayse)
2005 – Dawn (Seher Vakti) (as Melike)
2005 – Whatever You Wish (Sen Ne Dilersen) (as Eleni) (Movie)
2007 – 2008 Black Snake (Kara Yilan) (as Elvan)
2008 – Ali's Eight Days (Ali'nin Sekiz Gunu) (as Zeynep) (Movie)
2008 – 2009 Mert and Gert (Mert ile Gert) (as Nazli)
2008 – Dot (Nokta) (as Elif) (Movie)
2009 – 2011 The Cost of Living (Omre Bedel) (as Omur)
2010 – Kars Stories (Kars Oykuleri) (Movie)
2011 – Turkan (Movie)
2012 – Cholera Street New World (Agir Roman Yeni Dunya) (as Eylul)
2012 – Time of the Lake (Gol Zamani) (as Elif) (Movie)
2013 – 2014 The Fugitive (Kacak) (as Merve Hakeri)
2014 – Taek Care of Yourself (Kendime Iyi Bak) (as Yesim) (Movie)
2015 – A Sea Story (Bir Deniz Hikayesi) (as Zeynep)
2016 – 2017 Never Lose Hope (Umuda Kelepce Vurulmaz) (as Inci)
2019 – Vurgun (as Asya)
2021 – The Tale of the Far City (Uzak Sehrin Masali) (as Sonay Karaarslan)
2022 – Son Nefesime Kadar (as Emel Ozbayden)
2022 – Tozluyaka (as Nesrin Kocak)
Awards
2013 – Lions Theatre Awards – Best Actress in Supporting Role (Sonbahari Beklerken)
Theatre Plays
2012 – Sonbahari Beklerken
2018 – O Gece
2019 – Plastik Asklar
Social
Instagram: Official Instagram Account
Twitter:
Facebook:
E-Mail:
Gallery