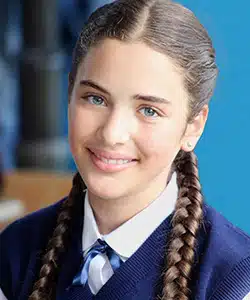 Profile
Name: Cagla Simsek
Birthdate: August 1, 2002
Birthplace: Istanbul, Turkey
Height: 158 cm
Eye Color: Green
Hair Color: Brown
Education: Istanbul Arel University – Sociology (Istanbul Arel Universitesi Sosyoloji Bolumu)
Talent Agency: Uk Iletisim Management
Spouse:
Biography: Cagla Simsek was born in Istanbul on 1 August 2002. She has been acting since her childhood. She made her debut as a child actress at popular Turkish series Moment of Frawell (Elveda Derken). After then, she continued her acting career and took part in various television series and movies.

Cagla Simsek Tv Series / Movies
2007 – Moment of Farewell (Elveda Derken) (as Naz)
2008 – Red light (Kirmizi Isik) (as Merve)
2008 – 2009 Lost Princess (Kayip Prenses) (as Duru)
2010 – Nisvan – Tarihe Adini Yazdiran Kadinlar (as Child Fatma Aliye) (Movie)
2010 – Cuma'ya Kalsa (as Cagla)
2010 – Vay My Friend (Vay Arkadas) (Movie)
2011 – 2013 Life Goes On (Hayat Devam Ediyor) (as Lavin Bakirci)
2013 – 2015 Child Bride (Kucuk Gelin) (as Zehra Kara Kirman)
2014 – Cesme (as Fatma) (Movie)
2017 – Elif (as Reyhan)
2019 – Ferhat ile Sirin: Olumsuz Ask (as Sirin) (Movie)
2021 – My brothers (Kardeslerim) (as Ayse Kaya)
2021 – 2022 Destiny (Elkizi) (as Seher Cetin / Melek Bozdagli)
2022 – Tozluyaka (as Hazal Kucuk)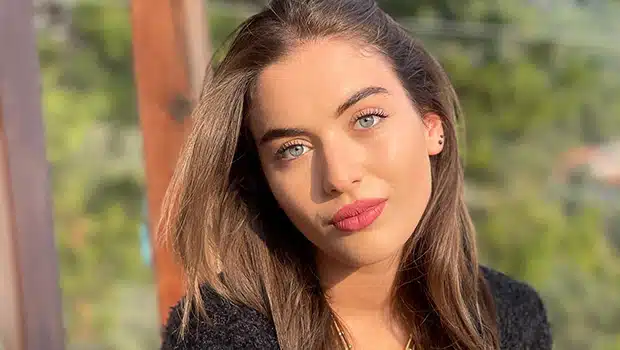 Awards
From the Interview with Cagla Simsek
What would you want to do if you had a magic wand in your hand?
I wish everyone should be happy, healthy, equal, and should have equal rights, there should be peace and justice, and people would be able to agree with each other.
What is your career plan?
My goal is always to add something to myself and to do my job in the best way possible. As in every profession, stability, patience and self-development are very important in acting, so the goals never end. I think an actor's goal should always be to improve and learn more. As I grow up and bring different characters to life, I continue to work to become a better actor.
Do you believe in love at first sight?
I think what they call 'love at first sight' is energy. I believe in energy very much. Maybe it is a bit of excitement, a look, and a crumb of love that two people can feel… You can fall in love with a person as you get to know him/her over time.
What do you like the most about your job?
The most important benefit of my profession is that I have a huge family. Millions of people who love you unconditionally even though they don't see you in person. This is so sacred that there are so many people who are sad with you, who pray with your sorrow, and who are happy with your happiness.
What are your hobbies?
I read books whenever I can. I love spending time with my friends. I like to go on vacation and refresh. If I find some time, I also try to do sports.
Social
Instagram: Official Instagram Account
Twitter:
Facebook:
TikTok: Official TikTok Account
E-Mail:
Trivia
Body Type:
Skills: Archery, Tennis, Table Tennis, Dance
Zodiac Sign: Leo
Blood Type:
Hobbies: Ice Skating, Normal Skating, Horse Riding, Swimming, Basketball, Volleyball, Badminton, Banci Camping
Weight: 50 kg
Foot Number: 37