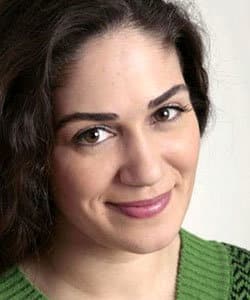 Profile
Name: Ozge Borak
Birthdate:  February 14, 1982
Birthplace: Istanbul, Turkey
Height: 172 cm
Eye Color: Hazel
Hair Color: Dark Brown
Education: Istanbul University State Conservatory Theatre (Istanbul Universitesi Devlet Konservatuvari Tiyatro)
Spouse: Bulent Sakrak (m. 2006–2010), Ata Demirer (m. 2012–2014)
Other: She is best known for her role in the comedy film Eyvah Eyvah. Ozge Borak started her career at the age of 8. She is the daughter of Selcuk Boran who is the main choreographer at Istanbul State Opera and Ballet (Istanbul Devlet Opera ve Balesi). Her mother, Buket Borak, is a ballet dancer and her brother, Selim Borak, is a dancer at Istanbul State Opera and Ballet.
Notable Works
2003 – Black Day (Kara Gun) (Movie)
2003 – Sultan Office (Sultan Makami) (as Nazlim)
2005 – Under the Linden Trees (Ihlamurlar Altinda) (as Elif Tekiner)
2005 – Omer Seyfettin: Fon Sadristsyn's Wife and Son (Omer Seyfettin: Fon Sadristsyn Karisi ve Oglu) (as Sacide) (Movie)
2007 – 2008 Propitious Moment (Esref Saati) (as Reyhan)
2008 – 2010 Little Women (Kucuk Kadinlar) (as Eylul)
2010 – Eyyvah Eyvah (as Mujgan) (Movie)
2011 – Like a Sin (Bir Gunah Gibi) (as Benan)
2011 – Eyyvah Eyvah 2 (as Mujgan) (Movie)
2012 – Leyla and Mecnun (Leyla Ile Mecnun) (as Pakize)
2013 – BKM Guldur Guldur (as Nezahat)
2013 – Bir Yastikta (as Ahsen)
2014 – Ask Me Your Name (Bana Adini Sor) (as Yasemin) (Movie)
2014 – Eyyvah Eyvah 3 (as Mujgan) (Movie)
2016 – My Name is Feridun (Benim Adim Feridun) (as Ayla) (Movie)
2016 – My Grandfather's Plug (Dedemin Fisi) (as Nurgul) (Movie)
2017 – 2018 Bride of Istanbul (Istanbul'lu Gelin) (as Begum)
Awards
2011- 16. Sadri Alisik Awards (16. Sadri Alisik Odulleri) – Best Actress in Supporting Role – Comedy (Eyvah Eyvah 2) – En Iyi Yardimci Kadin Oyuncu (Komedi) (Eyyvah Eyvah 2)
Social
Twitter: https://twitter.com/borakozge
Ozge Borak Instagram: https://www.instagram.com/borakozge/
Ozge Borak – Fall in