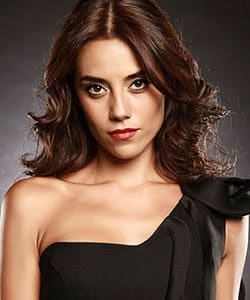 Profile
Name: Cansu Dere
Birthdate: October 14, 1980
Birthplace: Ankara, Turkey
Height: 176 cm
Eye Color: Brown
Hair Color: Brown
Education: Istanbul University Archaeology (Istanbul Universitesi Arkeoloji Bolumu)
Spouse:
Biography: Cansu Dere became the 3rd ranking in 2000 Kanal D Miss Turkey Contest. After 2000, she worked as a mode and worked together with Turkish designers like Hakan Yildirim, Cengiz Abazoglu, Umit Unal, Evrim Timur, Arzu Kaprol and Bahar Korcan. She started her acting career with tv series named Metro Plas in 2004 but she became very popular with her roles in Coming Home (Sila) and Ezel.
Cansu Dere Tv Series / Movies
2003 – Twilight (Alacakaranlik) (as Irmak Bozoglu)
2004 – European Side (Avrupa Yakasi)
2004 – Metro Palas (as Nazan)
2005 – Fall Fire (Guz Yangini) (as Ceylan)
2006 – Nightmare House: Follow Up (Kabuslar Evi: Takip) (as Esme)
2006 – The Last Ottoman (Son Osmanli Yandim Ali) (as Defne) (Movie)
2006 – 2007 Coming Home (Sila) (as Sila)
2009 – Bitter Love (Aci Ask) (as Oya Yilmaz Ataoglu) (Movie)
2009 – 2010 Ezel (as Eysan Tezcan Atay)
2009 – Yahsi Bati (as Mary Lou) (Movie)
2011 – Bahzat C. I Buried You in My Heart (Behzat C.: Seni Kalbime Gomdum) (as Songul) (Movie)
2012 – 2013 Magnificent Century (Muhtesem Yuzyil) (as Firuze)
2012 – One Day or Another (El Yazisi) (as Zeynep) (Movie)
2015 – White Night (Beyaz Gece)
2016 – Mother (Anne) (as Zeynep Gunes)
2018 – Personality (Sahsiyet) (as Nevra Elmas)
2019 – Ferhat ile Sirin (as Banu Karali)
2020 – A Woman Scorned (Sadakatsiz – Unfaithful) (as Asya Arslan)
Social
Instagram: https://www.instagram.com/cansudere/
Twitter: https://twitter.com/officialdere
Facebook: https://www.facebook.com/cansudereofficial/
Trivia
Body Type:
Skills:
Star Sign: Libra
Blood Type:
Hobbies:
Weight: 50 kg
Cansu Dere Gallery
Cansu Dere Woman of the Year 2016
Cansu Dere Woman of the Year 2016
Cansu Dere Turkish Actress
Cansu Dere Turkish Actress
Make-Up GQ Magazine (Hamiyet Akpinar)
Cansu Dere Makyajı GQ Dergisi Aralık 2016 Hamiyet Akpınar