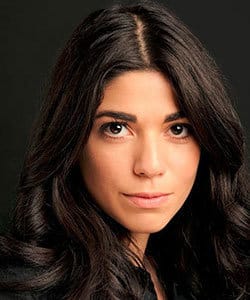 Profile
Name:
Ceren Moray
Birthdate:
June 5, 1985
Birthplace:
Diyarbakir, Turkey
Height:
160 cm
Eye Color:
Brown
Hair Color:
Yellow
Education:
Halic University Conservatory Theatre (Halic Universitesi Konsevatuari Tiyatro Bolumu) (2009)
Talent Agency:
Spouse:
Nicco (m. 2017 – present)
Biography:
Ceren Moray was born in Istanbul in June 5, 1985. Her mother is from Kastamonu and her father is from Diyarbakir. She started acting lessons while she was a little girl. She took acting lessons at Pera Fine Arts School and then studied at Halic University. She became very popular with her role Efsun in popular Turkish drama That is My Life (O Hayat Benim).
Ceren Moray Tv Series / Movies
2003 – Serseri Asiklar
2004 – Uncle (Dayi) (as Simge)
2005 – Breath to Breath (Nefes Nefese) (as Ezgi)
2007 – 2008 Doctors (Doktorlar) (as Senem)
2007 – 2010 Daydreaming (Kavak Yelleri) (as Su)
2012 – Grind Stones (Isler Gucler) (as Zehra)
2014 – A Small September Affair (Bi Kucuk Eylul Meselesi) (as Berrak) (Movie)
2014 – 2016 That is My Life (O Hayat Benim) (as Efsun)
2015 – No Way (Yok Artik) (as Ebru) (Movie)
2016 – A Chaste Marriage (El Degmemis Ask) (as Feryal) (Movie)
2016 – Olaylar Olaylar (as Merve) (Movie)
2017 – In Between (Arada) (Movie)
2018 – Prison Yard (Avlu) (as Azra)
Social
Instagram:
Twitter: https://twitter.com/kayitsizhal
Facebook:
E-Mail:
Ceren Moray Gallery
Ceren Moray Talking (XOXO Digital) (English Subtitles)
Ceren Moray (Turkish Actress) (Eng Sub)