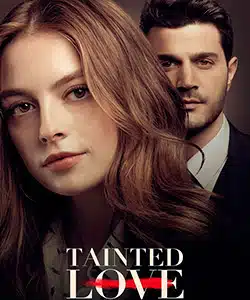 Details
Original Title: Leke
English Title: Tainted Love
Also Known As: Dishonour
Genre: Melodrama, Romance
Episodes: 9
Broadcast Network: Kanal D
Broadcast Period: April 16, 2019 – June 18, 2019
Production Company: Tims Production
Director: Senol Sonmez
Screen Writer: Yildiz Tunc
Synopsis
Yasemin (Melis Sezen) is a young girl who has been raised in an orphanage. Even though she has a tough life, she never gives up and manages to study at law school. Now, she both goes to school and works at the company which is organizing events and ceremonies.
Yasemin lives together with her close friend Sirin (Tugce Acikgoz) who works at the same company. They both do not have families, hence they become as if they are siblings. They back up each other all the time and forget their loneliness.
Yasemin also has a little brother Murat who is staying in an orphanage. Their mothers are same while their fathers are different. Murat is a disabled child who is deaf-and-dumb. He has a hard life in an orphanage due to his disability and because of that, he is so introverted. However, Yasemin is so insightful towards her little brother. She aims to get the guardianship of her brother and wants to take care of him properly. Additionally, she has been saving money in order to solve his hearing problem through surgery.

On the other hand, Cem (Burak Sevinc) is a young and successful businessman. He has a wealthy life. Even though he has a brother and aunt, he stays away from his family. He seems to be cold-hearted and distant. His cool character is actually shaped by the bad memories concerning his childhood. Cem witnessed the event which separated his mother and father when he was a little child. After then, he has lost his trust towards women and approached them with suspicion all the time.
The life of Yasemin and Cem intersects in one of the company events. Yasemin organizes the event while Cem attends the event as a vice president of the company. During the night, Cem's colleague at the company, vice president Mehmet (Tolga Gulec) is impressed by Yasemin's beauty. He starts to harass her by words and later on, calls her to his room under the influence of alcohol. Unaware of Mehmet's ill-will, Yasemin goes to his room by assuming that there is something wrong about the organization. Soon after, she comes across Mehmet's attack and manages to avoid him with difficulty.
Upon this incident, Yasemin wants to call the police and report the incident. However, she confronts the resistance of hotel management. Mehmet immediately refuses all the things, mentions that Yasemin was willing to have sex with him, and starts to use his power to prevent possible police record.
Without knowing what has actually been happened, Cem just assumes that Yasemin is taking advantage of his friend through making untrue accuses. In order to end the chaos, Cem offers a huge amount of money to Yasemin and wants her to leave the scene. Yasemin once again is struck with consternation and understands that she is helpless at the moment. Even though she does not want to take steps backward, she has nothing to do but to refuse the money and leave the scene.
The next day, Cem watches the video records of the hotel and understands that Yasemin is innocent. He regrets how he behaved the day before and wants to apologize. However, he does not know that it would not be easy to make up with her.
Meanwhile, Yasemin decides not to report the incident to the police. She knows that she would not be able to win against these powerful businessmen who could buy anybody with their money. She just tries to forget everything and live her life as it is. However, the tragedies do not get off Yasemin's tail.
Yasemin starts to look for enough money for his brother's surgery desperately. She thinks to borrow from her boss Serpil (Selen Ucer). Serpil is the owner of the organization firm where Yasemin works, at the same time, she is engaged in human trafficking activities. She is known as a successful business woman but she earns more money through her illegal activities.
Yasemin's close friend Sirin also works as an escort girl for Serpil in order to pay her debt but she keeps it secret from Yasemin. She knows that Yasemin is a trustworthy and proud girl who would never understand this. Hence, in order not to loose her friend, Sirin hangs out with men in a secret way. However, her lies come to light when she forgets her cellphone at home and asks Yasemin to bring it. Without knowing where Sirin is actually going, Yasemin finds herself in the party and is eventually brought to the police station.
Even though Yasemin tries to explain that she is not related with all these things, she cannot prove her innocence. Her whole life turns upside down.
Tainted Love (Leke – Dishonour) tv series story is about a young girl who struggles to prove her innocence against all the people. Will Yasemin manage to prove her innocence? Will Cem eventually trust a woman? Will Yasemin find enough money to let her brother have the surgery? What will happen when Yasemin learn that her close friend Sirin has been hanging out with men for money? Will Yasemin forgive Cem's bad attitude?
Tainted Love (Leke) Tv Series Cast
Burak Sevinc as Cem
Melis Sezen as Yasemin
Tolga Gulec as Mehmet
Selen Ucer as Serpil
Mehmet Bozdagan as Birkan
Tugce Acikgoz as Sirin
Nail Kirmizigul as Ekber
Nurinisa Yildirim as Ferhan
Selahattin Pasali as Arda
Ferdi Sancar as Meto
Lale Basar as Belkis
Kerim Tuna Kaba as Murat
Yagmur Ozbasmaci as Pelin
Ziya Cicek as Subutay
Serap Oner as Nevin
Asli Turanli as Aysun
Mert Asutay as Oktay
Mehmet Avci as Cevat
Ali Savasci as Hakan
External Links
Official Site: https://www.kanald.com.tr/leke
English Wikipedia:
Imdb:
You Might Also Like
Hold My Hand (Elimi Birakma)
1001 Night (1001 Gece)
Tainted Love (Leke) Tv Series Gallery
Tainted Love (Leke – Dishonour) Tv Series Trailer (with English Subtitle)
Dishonour (Leke) Tv Series Trailer (Eng Sub)