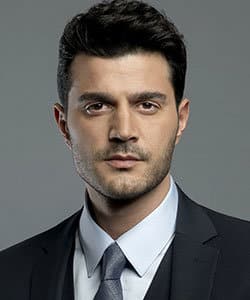 Profile
Name:
Burak Sevinc
Birthdate:
April 1, 1985
Birthplace:
Istanbul, Turkey
Height:
188 cm
Eye Color:
Brown
Hair Color:
Black
Education:
Yildiz Technical University Music and Stage Arts (Yildiz Teknik Universitesi Muzik ve Sahne Sanatlari bolumu)
Talent Agency:
Spouse:
Sirin Kilavuz (m. 2015-present)
Biography:
Burak Sevinc is a musician and actor. He was born in 1 April 1985 in Istanbul. He is actually from Zonguldak. Burak Sevinc studied music in Yildiz Techincal University. He is playing qanun for 16 years as his father is a lute player. Burak Sevinc also plays lute, violin, and guitar. He worked as a musician professionally in Enbe Orchestra. Burak Sevinc started his acting career thanks to his girlfriend and took part in turkish series For My Father (Babam Icin).
Burak Sevinc Tv Series / Movies
2013 – 2015 Valley of Wolves Ambush (Kurtlar Vadisi Pusu) (as Timur)
2012 – For My Father (Babam Icin)
2012 – Merhaba Hayat
2012 – Yol Ayrimi (as Yusuf)
2013 – I Loved Him So Much (Ben Onu Cok Sevdim) (as Hasan)
2015 – Married and Angry (Evli ve Ofkeli) (as Cihan)
2016 – Altinsoylar (as Oguz Katran)
2016 – It is Yours When He Returns (Donerse Senindir) (Movie)
2017 – Inside (Mahalle) (Movie)
2017 – Oath (Soz) (as Fethi Kulaksiz)
2019 – Dishonour (Leke) (as Cem Yenilmez)
Awards
Social
Instagram: https://www.instagram.com/buraksevinc_/
Twitter: https://twitter.com/burak_sevinc
Facebook:
Youtube: https://www.youtube.com/channel/UCiQKSHcOWiWwh7W69SWs8vQ
E-Mail: [email protected]
Trivia
Body Type:
Skills:
Star Sign:
Blood Type:
Hobbies:
Gallery