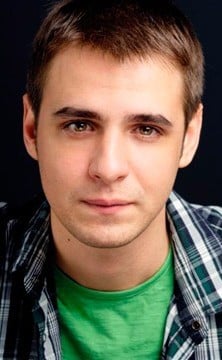 Profile
Name: Aykut Sezgi Mengi
Birthdate: June 18, 1985
Birthplace: Istanbul, Turkey
Height: 180 cm
Eye Color: Green
Hair Color: Brown
Education: Bilgi Universitesi Management of Performing Arts (Bilgi Universitesi Sahne ve Gosteri Sanatları Yonetimi)
Ajans: Icon Casting
Spouse:
Biography: Sezgi Mengi was born in Istanbul. He started to be interested in theatre while he was going to Isik high school. He attended to theatre club during high school. After then, he studied at Pera Fine Arts High School. He took acting lessons from Sahika Tekand Studio Actors Theatre and then started his career on TV.
Notable Works
2002 – Asli and Kerem (Asli ile Kerem)
2003 – Hurrem Sultan (as Sehzade Mehmet)
2004 – 2 Girls (2 Genc kiz) (as Erim) (Movie)
2005 – European Side (Avrupa Yakasi) (as Alican)
2004 – Swallow (Kirlangic) (Movie)
2005 – I Missed You So Much (Seni Cok Ozledim) (as Bulut Ertunc)
2006 – 29-30 (as Ata)
2006 – Ahh Istanbul (as Tahir)
2006 – Chinese Are Coming (Cinliler Geliyor) (as Bedri) (Movie)
2007 – Fikrimin Ince Gulu (as Ozgur Demir)
2010 – Daydreaming (Kavak Yelleri) (as Yigit Yaman)
2008 – 2009 Dear Family (Canim Ailem) (as Yigit Alacan)
2008 – Night Daytime (Gece Gunduz) (as Cem)
2008 – Class (Sinif) (as Kaya)
2010 – Kustum Cicegi
2011 – 2012 Life Continues (Hayat Devam Ediyor) (as Kerem Firat)
2011 – They Wrote You to Me (Seni Bana Yazmislar)
2014 – 2016 That Life is Mine (O Hayat Benim) (as Onur)
2017 – Four Cornered Triangle (Dort Koseli Ucgen) (Movie)
2017 – My Brother 2 (Kardesim Benim 2) (Movie)
Social
Instagram:
Twitter:
Facebook:
Gallery