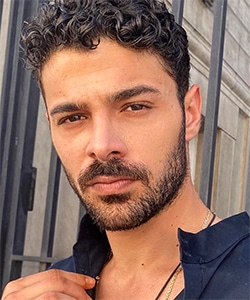 Profile
Name: Halit Ozgur Sari
Birthdate: October 4, 1993
Birthplace: Istanbul, Turkey
Height: 178 cm
Eye Color: Brown
Hair Color: Black
Education: Istanbul Bilgi University – Economics (Istanbul Bilgi Universitesi Ekonomi Bolumu)
Talent Agency: Talento Cast Agency
Spouse:
Biography: Halit Ozgur Sari was born on 4 October 1993 in Istanbul. After graduating from Istanbul Bilgi University, he took acting lessons from Esra Kizildogan at Craft Atolye. Halit Ozgur Sari started his acting career with his role in popular Turkish series Resurrection Ertugrul (Dirilis Ertugrul). After then, he took part in various television series including Red Room (Kirmizi Oda) and My Siblings (Kardeslerim).

Halit Ozgur Sari Tv Series / Movies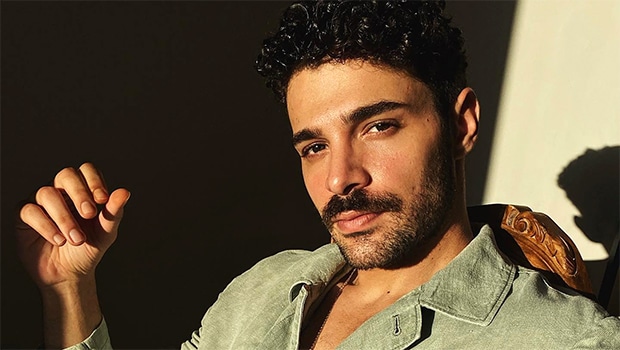 Awards
From the Interview with Halit Ozgur Sari
What are your reactions when you are excited?
I cannot control myself when I am excited. I do not know what I am doing, what I a thinking, and what I am saying.
Do you cook at home?
Yes, I do. I cook so well. You cannot believe that I cook that well. I trust my self on this and I love cooking.
Is there someone you can't reveal your feelings?
No, I am relaxed and confident. If I like her, I will go and reveal my feelings.
What is the habit you like in yourself?
I am an energetic person. I have inexhaustible energy. I love it. People around me love it.
What is the habit you do not like in yourself?
I find it so hard to get up. I love sleeping so much.
Social
Instagram: Official Instagram Account
Twitter:
Facebook:
E-Mail:
Trivia
Body Type:
Skills:
Zodiac Sign: Libra
Blood Type:
Hobbies:
Weight: