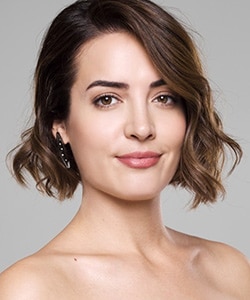 Profile
Name: Irem Sak
Birthdate: February 9, 1986
Birthplace: Sivas, Turkey
Height: 170 cm
Eye Color: Brown
Hair Color: Brown
Education: Istanbul University Faculty of Literature – American Language and Literature (Istanbul Universitesi Edebiyat Fakultesi Amerikan Dili ve Edebiyati Bolumu)
Talent Agency: We Talent Management
Spouse:
Biography: Irem Sak was born on 9 February 1986 in Sivas. She went to primary school, secondary school, and high school in Sivas and moved to Istanbul in 2006 to go to the university. She studied American Culture and Literature at the university. While she was going to high school, she took part in a few theatre plays. Irem Sak started her career in television with her role as Sehrazat in Turkish series Sen Yuva.

Irem Sak Tv Series / Movies
2010 – Merry Home (Sen Yuva) (as Sehrazat)
2011 – 5'er Beser (as Sinem)
2012 – World of Humans (Insanlar Alemi) (as Sinem)
2012 – 2014 Fake World (Yalan Dunya) (as Tulay)
2015 – Buyur Bi'De Burdan Bak
2016 – My Grandfather's Plug (Dedemin Fisi) (as Kader) (Movie)
2016 – It is Yours if Returns (Donerse Senindir) (as Defne) (Movie)
2017 – Seagull (Marti) (as Nurgul) (Movie)
2018 – Mortal World (Olumlu Dunya) (as Begum) (Movie)
2018 – Gulperi (as Sinem)
2018 – Night of Knots (Dugum Salonu) (as Hulya) (Movie)
2018 – Cici Babam (as Sevkiye) (Movie)
2019 – A Family Story (Bir Aile Hikayesi) (as Mujde Gunes)
2020 – 2021 The Pit (Cukur) (as Seren Erdenet)
2021 – Kimya (Movie)
2021 – Azizler (as Burcu) (Movie)
2022 – As the Crow Flies (Kus Ucusu) (as Muge Turkmen)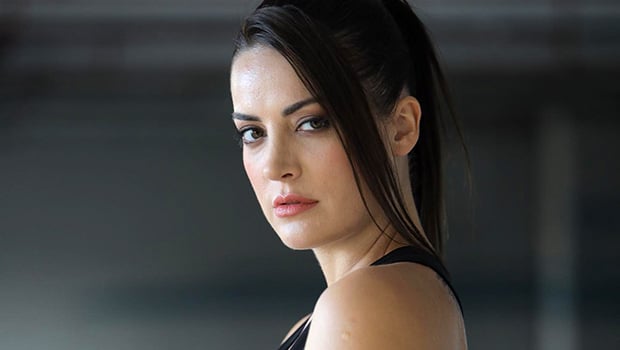 Awards
2013 – 3. Ondokuz Mayis Universitesi Medya Odulleri – Onur Odulu (Yalan Dunya)
2014 – 9. Kemal Sunal Kultur ve Sanat Odulleri – En Iyi Kadin Dizi Oyuncusu (Yalan Dunya)
2016 – 21. Sadri Alisik Tiyatro ve Sinema Oyuncu Odulleri – Secici Kurul Ozel Odulu (Hepimizin Oykusu Ayni)
2017 – 28. Ankara Uluslararasi Film Festivali – En Iyi Yardimci Kadin Oyuncu (Marti)
Theatre Plays
2013 – Guldur Guldur Show (as Sinem)
2015 – Hepimizin Oykusu Ayni
Social
Instagram: Official Instagram Account
Twitter:
Facebook:
E-Mail:
Trivia
Body Type:
Skills:
Zodiac Sign: Aquarius
Blood Type:
Hobbies:
Weight:
Rapunzel – The Wind in My Hair

İrem Sak'ın seslendirdiği Rapunzel şarkısı "Saçımda Rüzgarla"