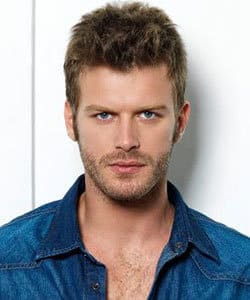 Profile
Name: Kivanc Tatlitug
Birthdate: October 27, 1983
Birthplace: Adana, Turkey
Height: 1.87 m
Eye Color: Blue
Hair Color: Dark Yellow
Education: Yenice Ozel Cag High School
Ajans: Gaye Sokmen Ajans
Spouse: Basak Dizer (m. 2016-present)
Children: Kurt Efe Tatlitug
Biography: Kivanc Tatlitug was born on 27 October 1983 in Adana. He has 5 siblings. He moved to Istanbul with his family in 1997. Before starting his acting career, he played basketball professionally. He played basketball in well-known clubs as Ulkerspor (for 2 years), Besiktas (for 1 year) and Fenerbahce (for 1 year). When he got injured, he had to leave his sport career behind. After then, he started to work as a model. He became the "Best Model of Turkey" in 2002 and "Best Model of the World" in 2002. He lived in Paris for 1.5 years and worked as a model there. He started his acting career with his role Mehmet in popular Turkish drama Silver (Gumus) and became very popular not only in Turkey but also in the world.

Kivanc Tatlitug Tv Series / Movies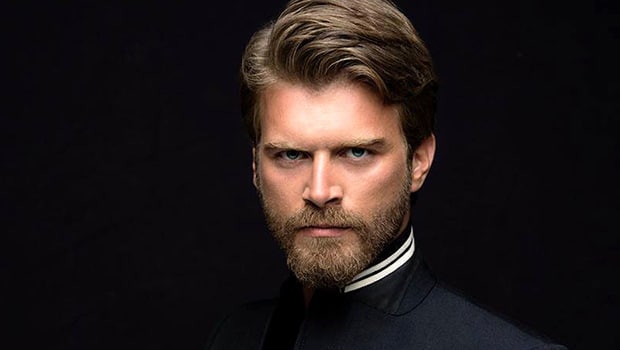 Award
2002 – Best Model of Turkey
2002 – Best Model of the World
2009 – Galatasaray Universitesi – Best Actor (Forbidden Love)
2009 – Istanbul Aydin Universitesi – Best Actor (Forbidden Love)
2009 – Beykent Universitesi – Best Actor (Forbidden Love)
2009 – 36. Golden Butterfly TV Stars Awards – Best Actor (Forbidden Love)
2010 – Elle Style Odulleri – Stylish Actor (Forbidden Love)
2011 – 10. Yildiz Teknik Universitesi – Best Actor (Kuzey Guney)
2011 – RTGD Oscars – Best Actor (Kuzey Guney)
2012 – Galatasaray Universitesi Isletme Kulubu – Best Actor (Kuzey Guney)
2011 – 2012 39. Golden Butterfly Awards – Best Actor (Kuzey Guney)
2011 – 2012 11.Rotabest Awards – Best Actor (Kuzey Guney)
2011 – 2012 Esenler Belediyesi – Best Actor (Kuzey Guney)
2012 – Quality of Magazine – Quality Actor (Kuzey Guney)
2012 – Canakkale Onsekiz Mart Universitesi – Favorite TV Artist (Kuzey Guney)
2012 – MGD 18. Altin Objektif Awards – Best Drama Series Actor of the Year (Kuzey Guney)
2012 – 2013 11. Yildiz Teknik Universitesi – Favorite Male TV Series Player (Kuzey Guney)
2013 – MGD 19. Altin Objektif Awards – Best Male Movie Actor (The Dream of a Butterfly)
2013 – 18. Sadri Alisik Sinema ve Tiyatro Oyunculari Awards – Most Successful Actor of the Year (The Dream of a Butterfly)
2014 – Milliyet Sanat Dergisi Okurlari – Best Actor (The Dream of a Butterfly)
2014 – 46.Sinema Yazarlari Dernegi Awards – Best Actor (The Dream of a Butterfly)
2016 – GQ Turkey Awards – Best Actor (Brave and Beautiful)
2017 – Sayidaty Dergisi – Best Actor (Brave and Beautiful)
2017 – International Seoul Drama Awards – Best Actor (Brave and Beautiful)
2017 – International Seoul Drama Awards – Best Drama Series (Brave and Beautiful)
2017 – Dubai Uluslararasi Arap Festivali – The Most Suitable Screen Pair (Brave and Beautiful)
2017 – 44. Golden Butterfly Awards – The Creators of Their Own Miracle
2018 – IKU Kariyer Onursal Awards – Favorite Movie Actor of the Year (Come on My Son)
2018 – 2. Bosphorus Awards – Best Actor (Come on My Son)
2018 – 17. Yildiz Teknik Universitesi – Favorite Male TV Series Player (Crash)
2019 – 13. Galatasaray Universitesi En Awards – Best Male TV Series / Cinema Actor of the Year (Crash)
2019 – 24. Sadri Alisik Tiyatro ve Sinema Oyuncu Awards – Most Successful Actor of the Year (Organize Isler 2: Sazan Sarmali)
2019 – International Seoul Drama Awards – Best Drama Series (Crash)
2020 – Altinyildiz Classics Yilin Yildizlari Awards – Most Popular Male TV Series Player of 2019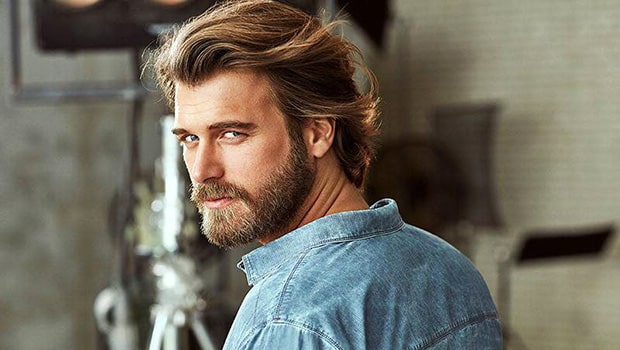 Social
Instagram: Instagram – kivanctatlitug
Twitter: Twitter – @kivanctatlitug
Facebook: Facebook – kivanctatlitug
Personal Site: Personal Site
E-Mail: Contact
Trivia
Body Type:
Skills:
Star Sign: Scorpio
Blood Type:
Hobbies:
Weight: 77 kg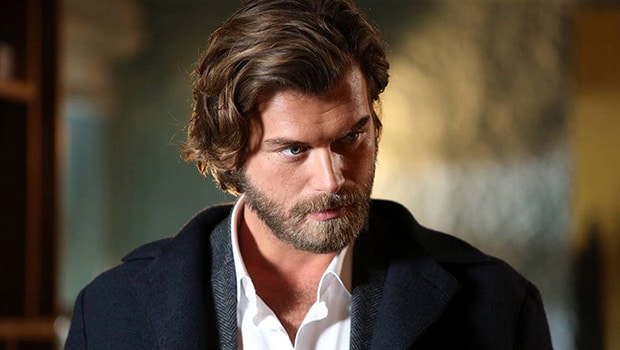 Kivanc Tatlitug Turkish Actor
Kivanc Tatlitug Turkish Actor
From the interview with Kivanc Tatlitug (Kivanc Talking English)
Kivanc Tatlitug Interview (Kivanc Talking English)