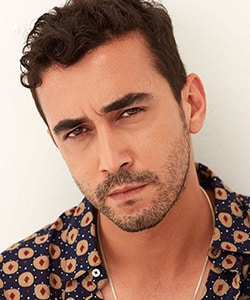 Profile
Name: Munir Can Cindoruk
Birthdate: May 30, 1990
Birthplace: Adana, Turkey
Height: 180 cm
Eye Color: Brown
Hair Color: Brown
Education: Istanbul University State Conservatory – Theatre (Istanbul Universitesi Devlet Konservatuvari Tiyatro Bolumu)
Talent Agency:
Spouse:
Biography: Munir Can Cindoruk was born in 30 May 1990 in Adana. He is the brother of a popular actor Caner Dindoruk. He spent his childhood and went to school in Adana. After high school, he moved to Istanbul in order to go to the university. He made his debut with his role at Turkish movie Butterfly (Kelebek) and after then, he took part in various televison projects. While continuing his career on television, he also took part in various theatre plays.

Munir Can Cindoruk Tv Series / Movies
2009 – Butterfly (Kelebek) (as Kahraman) (Movie)
2011 – Stranger (Yabanci) (as Munir) (Short Movie)
2012 – Fathers and Sons (Babalar ve Evlatlar)
2014 – Not Defteri (as Koray)
2015 – Weird Times (as Kadir) (Short Movie)
2015 – Cannot Be Trapped! (Dort Duvar Arasi Kapanmaz Ki!) (Movie)
2016 – Ankara Yazi Veda Mektubu (as Mustafa Pehlivanoglu) (Movie)
2016 – I Am Nobody (Ben Bir Sey Degilim) (as Mahmut) (Movie)
2017 – Stay in My Heart (Dayan Yuregim)
2020 – Yilankavi (Short Movie)
2021 – Brother's Keeper (Okul Tirasi) (as Yusuf) (Movie)
2021 – The Affair (Sakli) (as Caner)
2021 – Destiny (Elkizi) (as Ali Demir)
2022 – The Death of Black Horses (as Yusuf)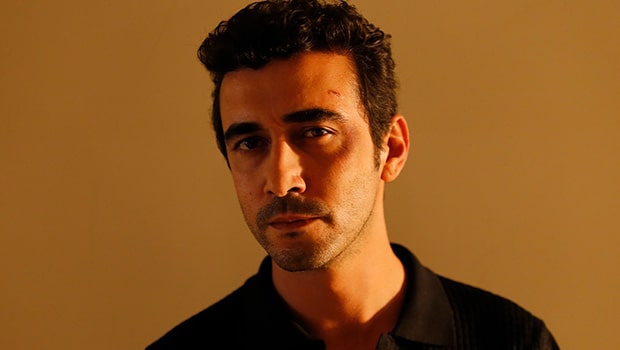 Awards
Theatre Plays
2011 – Satranc
2012 – Sessizlik (as Ethelred)
2016 – Torun Istiyorum
2017 – Firtina (as Ferdinand)
Social
Instagram: Official Instagram Account
Twitter:
Facebook:
E-Mail:
Trivia
Body Type:
Skills:
Zodiac Sign: Gemini
Blood Type:
Hobbies:
Weight: 80 kg
I Am Nobody Trailer (with English Subtitle)
I AM NOBODY TRAILERS 2016 - (BİR ŞEY DEĞİLİM)