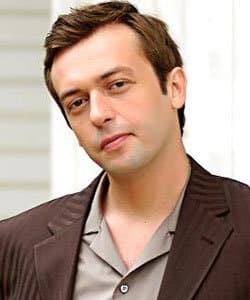 Profile
Name: Okan Yalabik
Birthdate: December 13, 1978
Birthplace: Istanbul, Turkey
Height: 186 cm
Eye Color: Brown
Hair Color: Black
Education: Istanbul University State Conservatory Theatre (Istanbul Universitesi Devlet Konservatuari Tiyatro Bolumu) (1997-2001)
Talent Agency:
Spouse:
Biography: Okan Yalabik helped to found the Sakip Sabanci Anatolian High School Theatre Association in 1993. After 1998, he took part in various theatre plays at Yildiz Kenter Theatre such as 'Martu', 'Nukte', 'Sirca Kumes', 'Inishmorelu Yuzbasi'. Okan Yalabik made his debut with his role in Turkish drama Jerk (Serseri). Okan Yalabik became very popular with his role Pargali Ibrahim in popular Turkiah drama Magnificent Century (Muhtesem Yuzyil).
Okan Yalabik Tv Series / Movies
1994 – Kaygisizlar
1998 – Channel G (Kanal Yumusak G) (as Bedri) (Movie)
2000 – 2001 Story of Snake (Yilan Hikayesi) (as Tayfun)
2001 – Dear My Love (Askim Askim) (as Tarkancan)
2001 – Double Trouble (Cifte Bela) (as Acar)
2002 – Gulum (as Serhat) (Movie)
2002 – Easy Money (Kolay Para) (as Guven) (Movie)
2002 – Children of Misery (Sir Cocuklari) (Movie)
2002 – Under the Stars (Yildizlarin Altinda) (as Engin)
2002 – Zeybek Fire (Zeybek Atesi) (as Kerem)
2002 – Be Torn Between (Iki Arada) (as Acar)
2003 – Masterpiece (Basyapit) (Short Movie)
2003 – Jerk (Serseri) (as Omer Yelkenci)
2003 – Novice (Caylak) (as Evren)
2004 – European Side (Avrupa Yakasi) (as visitor actor Necdet Aygun)
2004 – Dark Spell (Buyu) (as Cemil) (Movie)
2005 – Won't Work Without You (Sensiz Olmuyor) (as Can)
2005 – Whatever You Wish (Sen Ne Dilersen) (as Stavro)
2005 – Womaniser (Capkin) (as Capkin)
2006 – 2008 Remember Darling (Hatirla Sevgili) (as Necdet Aygun)
2006 – Nightmares House (Kabuslar Evi: Hayal-i Cihan) (as Cihan/Burak) (Movie)
2007 – Giant with Blue Eyes (Mavi Gozlu Dev) (Movie)
2008 – Pains of Autumn (Guz Sancisi) (as Suat) (Movie)
2009 – Can This Heart Forget You? (Bu Kalp Seni Unutur Mu?) (as Kerim Yilmaz Suvarioglu)
2010 – Hunting Season (Av Mevsimi) (as Hasan) (Movie)
2010 – Consecutive (Pespese) (as Kaan) (Movie)
2011 – 2014 Magnificent Cenuty (Muhtesem Yuzyil) (as Pargali Damat Ibrahim Pasa)
2015 – Moms and Mothers (Analar ve Anneler) (as Ayhan)
2015 – My Mother's Wound (Annemin Yarasi) (as Mirsad) (Movie)
2015 – Seddulbahir 32 Hours (Seddulbahir 32 Saat) (as Cevat Pasa)
2015 – Clair Obscur (Tereddut) (as Umut) (Movie)
2016 – 2017 Wounded Love (Vatanim Sensin) (as William Charles Hamilton)
2017 – Innocent (Masum) (as Tarik)
2018 – Bagcik (Movie)
2018 – The Protector (Hakan: Muhafiz) (as Faysal)
2019 – Hekimoglu (as Orhan Yavuz)
Okan Yalabik's Awards
2011 – 4th Yesilcam Awards (4.Yesilcam Odulleri) – Best Actor in Supporting Role (Hunting Season) – En Iyi Yardimci Erkek Oyuncu (Av Mevsimi)
2011 – 2nd Antalya Tv Awards (2. Antalya Televizyon Odulleri) – Best Actor (Magnificent Century) – En Iyi Erkek Oyuncu (Muhtesem Yuzyil)
2017 – 22. Sadri Alisik Awards (22. Sadri Alisik Odulleri) – Ayhan Isik Special Prize (My Mom's Wound) – Ayhan Isik Ozel Odulu (Annemin Yarasi)
Social
Instagram: https://www.instagram.com/okanyalabikresmi/
Twitter: https://twitter.com/okan_yalabikbik
Facebook:
Okan Yalabik Gallery