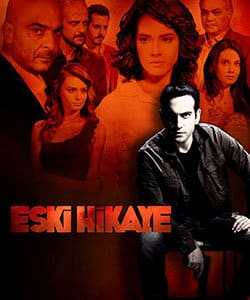 Details
Original Title:
Eski Hikaye
English Title:
Old Story
Also Known As:
Genre:
Drama
Episodes:
17
Broadcast Network:
TRT 1
Broadcast Period:
October 2, 2013 – February 6, 2014
Production Company:
ARC Film
Director:
Bahadir Ince
Screen Writer:
Levent Cantek
Synopsis
Mete is a little boy when his father is killed before his eyes. He neither sees the murderers nor understands the reason behind this murder. After his father's death, he starts to live together with his grandmother and tries to have a normal life.
14 years later, Mete (Bugra Gulsoy) becomes a young man who has a modest life. He goes to university and works as a taxi driver to earn money. No matter how hard he tries, he cannot forget his memories about the past. He does not have a proper sleep at night and for this reason, he tries to occupy himself with various things all the time. He knows that he cannot have a normal life unless he finds the murderers of his father and gets his revenge.

Mete gets a mysterious phone call from a man who calls himself as a "conscience". This man claims that he knows the murder behind Mete's father and starts to help Mete take his revenge. With the insider information given by this man, Mete starts to execute his plan. According to his plan, he will work as a delivery guy under his father's original murderer Murat (Murat Daltaban) and leak into the company; he will be a close friend of Murat's daughter Esra (Damla Debre) and use her if needed; and he will eventually unveil all the things related to past.
Meanwhile, Mete and his grandmother move into a new apartment where the security guard of Murat's company lives. Mete intentionally chooses this apartment in order to be close to this security guard. However, something unexpected emerges.
While Mete wants to focus on his plan, he meets Turkan (Funda Eryigit) who is living at the same apartment. Turkan is a beautiful young girl who is the daughter of the security guard whom Mete wants to follow closely. Turkan is a newly graduate and works as a lawyer in a small law office. She starts to develop some feelings towards Mete at first sight and the coincidences bring them together.
In Old Story (Eski Hikaye) tv series story, you will watch a wonderful detective story with a psychological twist. Will Mete eventually find the original murderers and take his revenge? Will Mete give up taking his revenge and start to live in peace? Will Turkan change Mete's life?
Characters:
Mete (Bugra Gulsoy): Mete is a young university student who works as a taxi driver at the same time. He is clever, cool, and full of anger. He aims to get his father's revenge and find the murderers.
Turkan (Funda Eryigit): Turkan is a young girl works as a lawyer in a small law office. She lives at the same apartment of Mete and starts to develop some feelings towards him.
Murat (Murat Daltaban): Murat is a rich businessman who is the original murderer of Mete's father. He earns most of his wealth through drug dealing.
Zeynep (Tugce Kumral): Zeynep is Turkan's little sister who works as a call center customer respresantive.
Omer (Uraz Kaygilaroglu): Omer is a young guy who works at grocery store and secretly loves Zeynep. He does not have courage to tell his love.
Old Story (Eski Hikaye) Tv Series Cast
Bugra Gulsoy as Mete
Funda Eryigit as Turkan
Murat Daltaban as Murat
Sermet Yesil as Cengiz
Damla Debre as Esra
Uraz Kaygilaroglu as Omer
Tugce Kumral as Zeynep
Ayca Abana as Nilufer
Osman Alkas as Sadri
Tayfun Eraslan as Berkes
Ali Barkin as Pamir
Mehmet Esen as Abdi
Sinan Demirer as Ragip
Ferda Isil as Asiye
Haldun Boysan as Vicdan/Conscience
External Links
Official Site: http://www.arcfilm.net/?portfolio=eski-hikaye
English Wikipedia:
Imdb: https://www.imdb.com/title/tt3303350/
You Might Also Like
For My Son (Poyraz Karayel)
Winter Sun (Kis Gunesi)
Old Story (Eski Hikaye) Turkish Drama Poster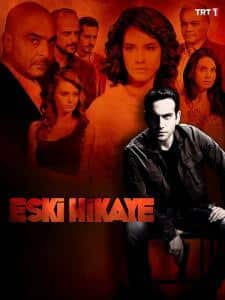 Old Story (Eski Hikaye) Turkish Drama Generic Music
Old Story (Eski Hikaye) Tv Series Trailer (With English Subtitles)