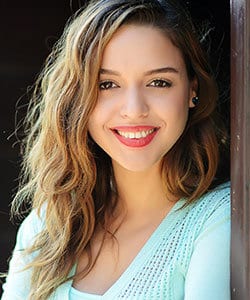 Profile
Name: Seda Turkmen
Birthdate: November 14, 1986
Birthplace: Izmir, Turkey
Height: 171 cm
Eye Color: Hazel
Hair Color: Brown
Education: Dokuz Eylul University Fine Arts School (Dokuz Eylul Universitesi Guzel Sanatlar Fakultesi Oyunculuk)
Talent Agency: Rezzan Cankir Cast Agency
Spouse: Bora Akkas (m. 2017–2019)
Biography: Seda Turkmen was born in 14 November 1986 in Izmir. After graduating from university, she moved into Istanbul and started to take part in various theatre plays. Seda Turkmen took attention with her role in popular Turkish drama In Between (Fatih Harbiye).
Seda Turkmen Tv Series / Movies
2010 – 2011 My Daisy (Papatyam) (as Arzu)
2012 – While My Mother Is Sleeping (Annem Uyurken) (as Derya)
2013 – 2014 In Between (Fatih Harbiye) (as Fahriye)
2015 – Eglendirme Dairesi
2015 – Be Happy (Mutlu Ol Yeter) (as Ayse)
2015 – New World (Yeni Hayat) (Movie)
2016 – Love of My Life (Hayatimin Aski) (as Sema)
2016 – Sahipli (Movie)
2017 – Wingless Birds (Kanatsiz Kuslar) (as Tuba)
2017 – Poyraz Karayel: Global Capital (Poyraz Karayel: Kuresel Sermaye) (Movie)
2018 – Butterflies (Kelebekler) (Movie)
2019 – As Original (Asli Gibidir) (Movie)
2019 – My Sweet Lie (Benim Tatli Yalanim) (as Burcu Eren)
2019 – Little Things (Kucuk Seyler) (as Zeynep) (Movie)
2019 – Firincinin Karisi (as Hacer) (Movie)
2020 – Mavzer (as Cennet) (Movie)
2021 – 50M2 (as Asli)
2020 – 2021 Tovbeler Olsun (as Nazmiye Horanta)
Awards
Social
Instagram: https://www.instagram.com/turkmenseda/
Twitter: https://twitter.com/sedaturkmn
Facebook:
E-Mail:
Trivia
Body Type:
Skills:
Star Sign:
Blood Type:
Hobbies:
Seda Turkmen Gallery