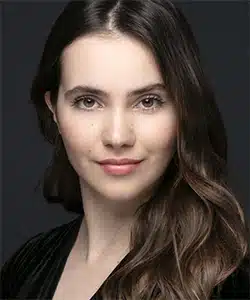 Profile
Name: Almila Ada
Birthdate: August 04, 1994
Birthplace: Istanbul, Turkey
Height: 1,74 m
Eye Color: Hazel
Hair Color: Brown
Education: United Kingdom Alliance of Prof. Teachers of Dancing; Tring Park School of Performing Arts; Royal Academy of Dance; Mimar Sinan Fine Arts University State Conseravtory – Ballet
Talent Agency: Icon Talent Management
Spouse:
Biography: Almila Ada was born in 4 August 1994 in Istanbul. Her father is journalist while her mother is fashion designer and teacher. When she was a little child, she started to be interested in ballet. Almida Ada lived in Russia for a while due to her mother's occupation. While she was going to high school, she participated to Varna International Ballet Competition and International Ballet Masterclasses in Prague. Almida Ada graduated from Mimar Sinan University and then, went to London to study ballet and stage arts. In 2012, she played the youth of Scarlett Johansson in the movie The Avengers. After then, she started to be interested in acting. In 2014, she started her acting career in Turkish television and took her first lead role in 2017 with a tv series Adi Efsane. Almida Ada founded a Pilates school named Pointe Studyo in 2018 and has been working there as a fitness trainer.

Almila Ada Tv Series / Movies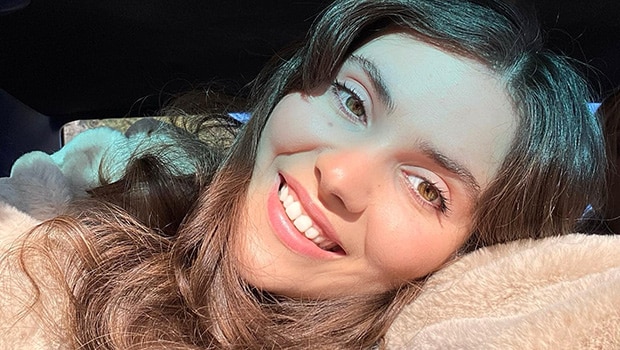 Awards
Social
Instagram: Instagram – almilaada
Twitter:
Facebook:
E-Mail:
Trivia
Body Type:
Skills:
Zodiac Sign: Leo
Blood Type:
Hobbies:
Weight:
Three Sisters Tv Series Actors Answer Questions From Social Media (with English Subtitle)
Üç Kız Kardeş Oyuncuları Sosyal Medyadan Gelen Soruları Yanıtlıyor!