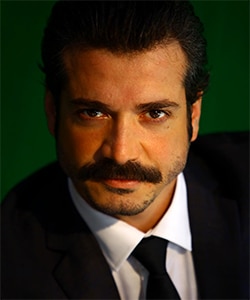 Profile
Name: Cahit Gok
Birthdate: October 7, 1981
Birthplace: Bingol, Turkiye
Height: 1.79 m
Eye Color: Brown
Hair Color: Black
Education: Anatolia University – Public Administration (Anadolu Universitesi Iktisat Fakultesi Kamu Yonetimi)
Talent Agency: Artistanbul Management
Spouse:
Biography: Cahit Gok was born on 7 October 1981 in Bingol. He completed his primary, secondary, and high school education in Istanbul. During his university education, he took private acting lessons from famous actors. He is known for his role as young Kenan Birkan in the TV series Ezel.

Cahit Gok Tv Series / Movies
2008 – The Storm (Firtina) (as Cemal) (Movie)
2009 – Beyond the Clouds (Bir Bulut Olsam) (as Yasar Bulut)
2009 – Cingirakli Top (Movie)
2010 – Ezel (as Young Kenan Birkan)
2010 – Calgi Cengi (as Mafia) (Movie)
2010 – Hunting Season (Av Mevsimi) (as Vakkas) (Movie)
2011 – Kuzey Ruzgari
2013 – Guzel Cirkin (as Senol)
2013 – Mahmut ile Meryem (Movie)
2013 – Sevdaluk (as Serkan)
2014 – The Lamb (Kuzu) (as Ismail) (Movie)
2014 – Urfaliyam Ezelden (as Kadir Bozoglu)
2014 – That Life is Mine (O Hayat Benim) (as Volkan)
2015 – Gonul (Hatirla Gonul) (as Hilmi Yavuzcan)
2015 – Tutar mi Tutar (as Ayhan)
2017 – Calgi Cengi Ikimiz (as Mafia Cemal) (Movie)
2018 – Black and White Love (Siyah Beyaz Ask) (as Cuneyt Kocak)
2019 – Hercai (as Firat Demiralp / Arslanbey)
2023 – Gulcemal (as Vefa)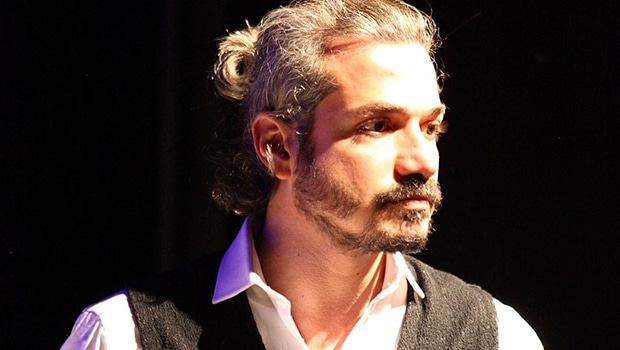 Awards
2009 – 20. International Ankara Film Festival (20. Uluslararasi Ankara Film Festivali) – Young promising actor (Firtina) – Umut Veren Yeni Erkek Oyuncu Odulu (Firtina)
From the interview with Cahit Gok
When you were studying public administration, you started acting. How did you start acting?
I wanted to be a scientist, but unfortunately my relationship with school broke down in high school. I lost all concentration. I immediately started working. I worked in many sectors. There were also very difficult physical jobs. At that time, I was also introduced to theater and the stage. I didn't have an academic education, but I had a connection with acting. Meanwhile, I went to the military. When I returned from military service, I worked in different jobs again. Then I said, "This is not my story". A friend of mine said, "Do you want to get on the audition, I've watched you, you should try." I listened to him and I went to that audition and I was chosen as the lead character in the film. I even received the young promising actor award. Then my television career started with Beyond the Clouds (Bir Bulut Olsam).
Do you find yourself better at comedy or drama?
I don't consider myself good or bad. I try to do my job in the best way.
What are your hobbies and what do you like?
I too have hopes and, unfortunately, despair. I am interested and curious about every aspect of life. I like soccer, I watch movies, I walk out, I like solitude to a certain extent. I root for soccer team Galatasaray, I love it very much! I have been doing scuba diving for 7 years. I can be an instructor next year.
Where do you prefer to go when you want to get away from the crowd of Istanbul?
I love Istanbul and I love living here. I don't know, maybe it's because I have to. I love my job and I can do it in this city. I was born and raised in Istanbul.
Social
Instagram: Instagram – @cahitgok
Twitter: Twitter – @cahit_gk
Facebook:
E-Mail:
Trivia
Body Type:
Skills:
Zodiac Sign: Libra
Blood Type:
Hobbies: Soccer, Watch Movies, Walk Out, Scuba Diving
Weight: 74 kg