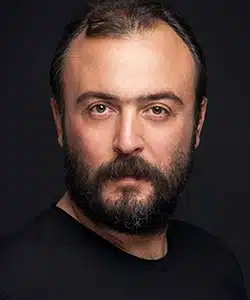 Profile
Name: Deniz Hamzaoglu
Birthdate: November 27, 1979
Birthplace: Istanbul, Turkey
Height: 175 cm
Eye Color: Brown
Hair Color: Black
Education: Eskisehir Anatolian University – Public Administration, Istanbul University – Archaeology, Konya Selcuk University State Conservatory – Radio, Television and Cinema, Konya Selcuk University State Conservatory – Theatre
Talent Agency: Gunfer Gunaydin Agency
Spouse:
Biography: Deniz Hamzaoglu was born in 24 November 1979 in Istanbul. He is actor, director, dramaturg and trainer. He went to primary and secondary school in Yalova. He studied Public Administration at Eskisehir Anatolia University; Archaeology at Istanbul University; as well as Radio, Television and Cinema at Konya Selcuk University. After graduating from Konya Selcuk University in 2002, he continued his master's degree in directing at the same university. After graduating, he worked as actor and director assistant at Konya State Theatre, Antalya State Theatre and Antalya City Theatre. At the same time, Deniz Hamzoglu gave trainings about acting, diction, and directing at Konya Selcuk University and Adana Cukurova University.

Deniz Hamzaoglu Tv Series / Movies
1986 – Yaygara 87 (Movie)
2012 – 2015 Karadayi (as Bulent Tiryaki)
2015 – Pretty Little Liars (Tatli Kucuk Yalancilar) (as Necip Tunali)
2015 – Durak (as Nizam) (Movie)
2016 – Flames of Desire (Hayat Sarkisi) (as Kaya)
2016 – Four Cornered Triangle (Dort Koseli Ucgen) (Movie)
2016 – Marlon (as Marlon) (Movie)
2017 – Cingoz Recai (Cingoz Recai: Bir Efsanenin Donusu) (as Deniz Hamzaoglu)(Movie)
2017 – Among Family (Aile Arasinda) (Movie)
2018 – Breathless (Nefes Nefese) (as Muhittin Sonmez)
2019 – Circle (Halka) (as Adem)
2020 – Vendors' Meeting (Bayi Toplantisi) (as Sahin) (Movie)
2020 – Either Independence or Death (Ya Istikla Ya Olum)
2020 – Red Room (Kirmizi Oda) (as Akif)
2021 – My Hero Father (Kahraman Babam) (as Tolga)
2021 – Fatma (as Ismail)
2021 – Love Tactics (Ask Taktikleri) (Movie)
2021 – Our Secret (Ikimizin Sirri) (as Korhan)
2022 – Our Father (Baba) (as Yasar Saruhanli)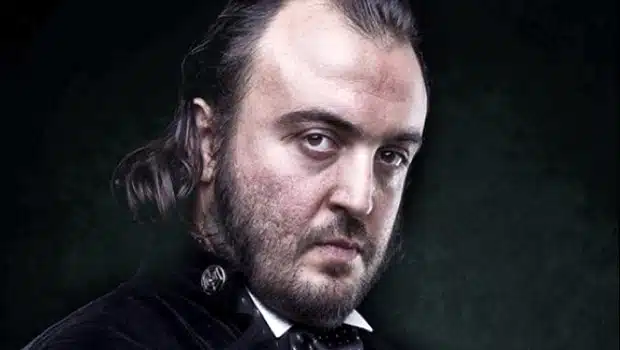 Awards
2011 – XI. Direklerarasi Seyircileri Theatre Awards (XI. Direklerarasi Seyircileri Tiyatro Odulleri) – Best Actor (Albay Kus) – En Iyi Erkek Oyuncu (Albay Kus)
2011 – XI. Direklerarasi Seyircileri Theatre Awards (XI. Direklerarasi Seyircileri Tiyatro Odulleri) – Ensemble (Karanlikta Komedi)
2015 – XV. Direklerarasi Seyircileri Theatre Awards (XV. Direklerarasi Seyircileri Tiyatro Odulleri) – Best Director (Icerdeler) – En Iyi Yonetmen (Icerdekiler)
2016 – 22. Ciragan Lions Awards (22. Ciragan Lions Odulleri) – Best Director of The Year (White Nights) – Yilin En Basarili Yonetmeni (Beyaz Geceler)
2017 – 22. Sadri Alisik Theatre and Cinema Awards (22. Sadri Alisik Tiyatro ve Sinema Oyuncu Odulleri) – Best Actor in Supporting Roel (Yastik Adam) – Yardimci Rolde Yilin En Basarili Erkek Oyuncusu (Yastik Adam)
Theatre Plays
2002 – Seyh Bedreddin Destani
2004 – Bir Cinlik Etmek
2004 – Tepegoz
2005 – Bakanin Karisi
2005 – Hayvanat Bahcesi Masali
2005 – Sevgili Doktor
2006 – Buzlar Cozulmeden
2006 – Gozlerimi Kaparim Vazifemi Yaparim
2006 – Tankinivi Adasi
2007 – Kamyon
2007 – Trafik Kampanya
2007 – Notre Dame'in Kamburu
2007 – Eskici Dukkani
2007 – Tablolarda Tiyatro
2008 – Gulguzeli
2011 – Albay Kus
2011 – Fare Kapani
2012 – Sihirbaz
2012 – Suc ve Ceza
2015 – Beyaz Geceler
2016 – Yastik Adam
2016 – 4:48 Psikoz
2019 – Cehennem Tanrisi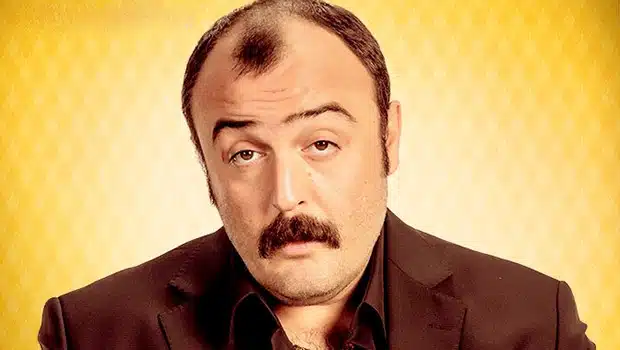 Director of Theatre Plays
2003 – Cocugum
2006 – Damat Adaylari
2010 – Ah Su Buyukler
2010 – Karanlikta Komedi
2011 – Yeni Bir Hayat Icin
2011 – Ciplak Kral
2012 – Suc ve Ceza
2015 – Icerdekiler
2015 – Kuheylan
2015 – Beyaz Geceler
2016 – Atesbaz
2017 – Netocka Nezvanova
2020 – Takintilar
Social
Instagram: Official Instagram Account
Twitter:
Facebook:
E-Mail:
Trivia
Body Type:
Skills:
Zodiac Sign: Sagittarius
Blood Type:
Hobbies:
Weight: