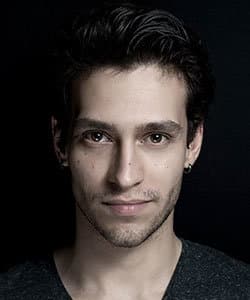 Profile
Name: Ismet Ekin Koc
Birthdate: June 21, 1992
Birthplace: Antalya, Turkey
Height: 180 cm
Eye Color: Brown
Hair Color: Black
Education: Istanbul Bilgi University Business Administration (Istanbul Bilgi Universitesi Ingilizce Isletme Bolumu)
Talent Agency: Id Iletisim Ve Danismanlik
Spouse:
Biography: Ekin Koc was born on 21 June 1992 in Antalya. While he was going to high school, he attended to his school's theatre club. While he was studying at Istanbul Bilgi University, he took acting lessons from Vahide Percin at Academia 35.5 Art Studio (Akademi 35 Bucuk Sanat Evi). He made his debut with his role Tilki in the first Turkish super-hero series I'll Tell You A Secret (Sana Bir Sir Verecegim). He became main character in the first time in Turkish movie What's Left of You (Senden Bana Kalan).
Ekin Koc Tv Series / Movies
2013 – 2014 I'll Tell You A Secret (Sana Bir Sir Verecegim) (as Tilki / Kivanc Gundoglu)
2014 – The Outsiders (Benim Adim Gultepe) (as Seyfi)
2015 – What's Left of You (Senden Bana Kalan) (as Ozgur Arica) (Movie)
2015 – Ali and Nino (Ali ve Nino) (as Mehmed) (Movie)
2015 – 2016 Magnificent Century Kosem (Muhtesem Yuzyil Kosem) (as Ahmed I)
2017 – 7Faces (7 Yuz) (as Kaan Aykar)
2017 – 2018 Life of Secrets (Hayat Sirlari) (as Burak Ozer)
2018 – 2019 Bozkir (as Nuri Pamir Karagoz)
2018 – Champion for Us (Bizim Icin Sampiyon) (as Halis Karatas) (Movie)
2019 – Succession (as Kadir)
2020 – 2021 The Great Seljuks: Guardians of Justice (Uyanis: Buyuk Selcuklu) (as Ahmed Sencer)
2021 – Okul Tirasi (as Selim Teacher) (Movie)
2021 – Balkaya (as Murat) (Movie)
2021 – The Bad Penny (Uc Kurus) (as Efe Tekin)
Social
Instagram: https://www.instagram.com/ekocofficial/
Twitter:
Facebook: https://www.facebook.com/ekocofficial/
E-Mail:
Ekin Koc Gallery
Ekin Koc – Turkish Actor (Backstage)
Ekin Koc - Turkish Actor (Backstage)