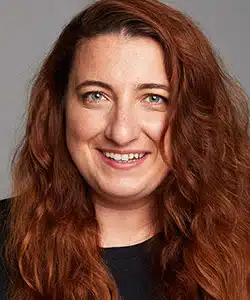 Profile
Name: Gulcin Kultur Sahin
Birthdate: December 4, 1988
Birthplace: Istanbul, Turkey
Height: 161 cm
Eye Color: Green
Hair Color: Brown
Education: Hacettepe University – Food Engineering (2005-2009) (2005 – 2009 Hacettepe Universitesi Gida Muhendisligi Bolumu – Lisans); Master's Degree at Middle East Technical University – Food Engineering (2010-2013) (2010 – 2013 Orta Dogu Teknik Universitesi Gida Muhendisligi Bolumu – Yuksek Lisans); Bilkent University – Theatre (2013-2017) (2013 – 2017 Bilkent Universitesi Oyunculuk Bolumu)
Talent Agency: Safak Binay Talent Agent
Spouse: Melik Haydar Sahin (m. 2014-present)
Biography: Gulcin Kultur Sahin was born in 4 December 1988 in Istanbul. After graduating from university, Gulcin Kultur Sahin started working as food engineer at Ministry of Agriculture in 2012. At that time, she also took part in TiyatroMUZ Theatre Club. She started her education in acting at Bilkent University in 2013. During the period 2013-2017, she worked as program director at Bilkent Children Theatre. When she graduated from Bilkent University Theatre School in 2017 as the first ranking, she resigned from her job at Ministry of Agriculture.

Gulcin Kultur Sahin Tv Series / Movies
Awards
2018 – Ankara International Film Festival (Ankara Uluslararasi Film Festivali) – Best Actress in Supporting Role (Butterflies) – En Iyi Kadin Oyuncu Odulu (Kelebekler)
2020 – 57. Antalya Golden Orange Film Festival (57. Antalya Altin Portakal Film Festivali) – Best Actress (Catlak) – En Iyi Kadin Oyuncu (Catlak)
2020 – 8. Bosphorus Film Festival (8. Bogazici Film Festivali) – Best Actress (Kumbara) – En Iyi Kadin Oyuncu (Kumbara)
Theatre Plays
2012 – Soyut Padisah
2012 – Dogac Seleksiyon
2013 – Hadi Bakalim
2015 – Lady with a Lapdog with Jokes and A Happy Ending
2015 – Kel Kantocu
2015 – Dr. Korczak Ornegi
2016 – Voiceless
2016 – Mouthgasm Pt1
2017 – Lefty'i Beklerken
2017 – Madde 22
2018 – Benim Adim Feuerbach
Social
Instagram: Official Instagram Account
Twitter:
Facebook:
E-Mail: Contact
Trivia
Body Type:
Skills:
Zodiac Sign: Capricorn
Blood Type:
Hobbies:
Weight: 71 kg
Gulcin Kultur Sahin Gallery