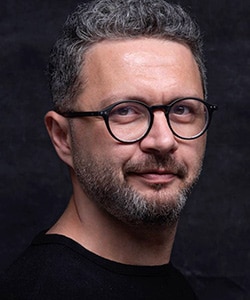 Profile
Name: Ibrahim Selim
Birthdate: October 5, 1979
Birthplace: Ankara, Turkey
Height: 179 cm
Eye Color: Brown
Hair Color: Black
Education: Hacettepe University Biology (Hacettepe Universitesi Biyoloji Bolumu); Hacettepe University Ankara State Conservatory – Theatre (Hacettepe Universitesi Ankara Devlet Konservatuvari Tiyatro Bolumu)
Talent Agency: Id Iletisim
Spouse:
Biography: Ibrahim Selim was born in 1979 in Ankara. He is from Artvin, Turkey. After graduating from Hacettepe University State Conservatory, he lived in Ankara for a while and took small roles in TRT tv series. After then, he moved to Istanbul and worked as theatre player and voice actor. Besides acting, Ibrahim Selim also makes youtube programs, podcast broadcast and talk-show programs. He becomes popular with his Youtube program named STOLK. He has been broadcasting "Tonight with Ibrahim Selim", a talk-show at youtube, since 2018.

Ibrahim Selim Tv Series / Movies
2005 – Ne Seninle Ne Sensiz (as Mustafa)
2006 – Exam (Sinav) (as Ugur) (Movie)
2007 – Inside Out (Ters Yuz) (as Berk)
2007 – The Accidental Husband (Zoraki Koca) (as Yasar)
2007 – Fog and Night (Sis ve Gece) (Movie)
2008 – Vurgun
2009 – Aynadaki Dusman (as Zeki)
2011 – The Monsters' Dinner (Canavarlar Sofrasi) (as J) (Movie)
2012 – The Naked Truth (Ciplak Gercek) (as Zihni)
2013 – The Impeccables (Kusursuzlar) (as Kerim) (Movie)
2012 – 2013 Shubat (Subat) (as Santo)
2013 – Fatih (as Mercan Aga)
2014 – Buddy Istanbul (Ulan Istanbul) (as Eflatun)
2015 – Yok Artik (Movie)
2015 – For My Son (Poyraz Karayel)
2016 – Dream (Ruya) (Movie)
2017 – Something Useful (Ise Yarar Bir Sey) (as Irfan) (Movie)
2017 – Cat Kapi Ask (Movie)
2017 – Hayati and Others (Hayati ve Digerleri) (as Celal)
2018 – Personality (Sahsiyet) (as Sefa)
2018 – Olumlu Dunya (Movie)
2018 – Last Exit (Son Cikis) (Movie)
2022 – Wild Abandon (Uysallar) (as Mert)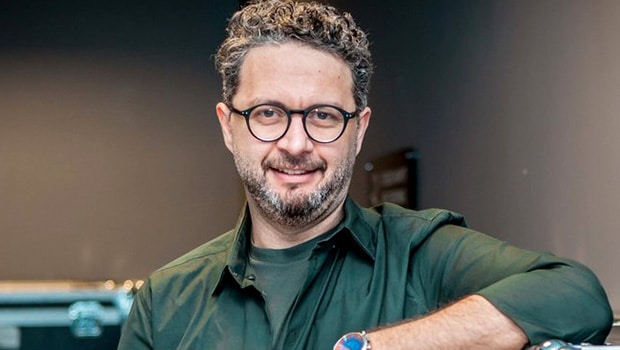 Awards
2016 – Afife Theatre Awards (Afife Tiyatro Odulleri) – Best Actor of the Year (Bunu Ben de Yaparim) – Yilin En Basarili Erkek Oyuncusu (Bunu Ben de Yaparim)
Social
Instagram: Official Instagram Account
Twitter: Official Twitter Account
Facebook:
E-Mail:
Trivia
Body Type:
Skills:
Zodiac Sign: Libra
Blood Type:
Hobbies:
Weight: 75 kg